Royal Caribbean rewards cab driver with free cruise for returning $187k
In:
A Boston cab driver returned a bag full of $187,000 in cash to a fare that accidentally left it in the car earlier this week, which has compelled Royal Caribbean to reward this selfless gesture.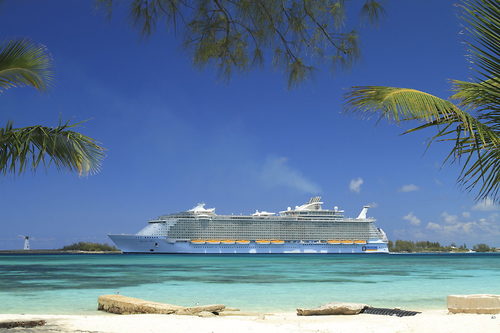 The Boston Globe reported Raymond "Buzzy" MacCausland picked up a passenger who was moving from a homeless shelter to a local hotel. The passenger exited the cab but accidentally left a backpack behind. When MacCausland opened the bag to look for identification, he only saw large bundles of cash instead—and he headed straight to the local police station.
Royal Caribbean felt the selfless act deserved more than the $100 tip he received, and the cruise line surprised the driver, Boston-based Raymond "Buzzy" MacCausland, with a "Ticket to Adventure" for a free 7-night Caribbean vacation onboard one of the world's largest cruise ships, Oasis of the Seas or Allure of the Seas.
Should he accept, MacCausland and a guest will set sail on a cruise from Fort Lauderdale, Fla. to sunny ports of call in their choice of the Eastern or Western Caribbean.