In:
A group of breast cancer survivors from the US, UK and Singapore led by US-based non-profit organization Send Me On Vacation, was invited by Royal Caribbean International's Asia Pacific office to sail on a three-night cruise from Singapore to Penang over the weekend, on its ship Voyager of the Seas. As part of the group's activities onboard, they were dressed up in mermaid costumes for a special photoshoot by the poolside, as they enjoyed their holiday at sea.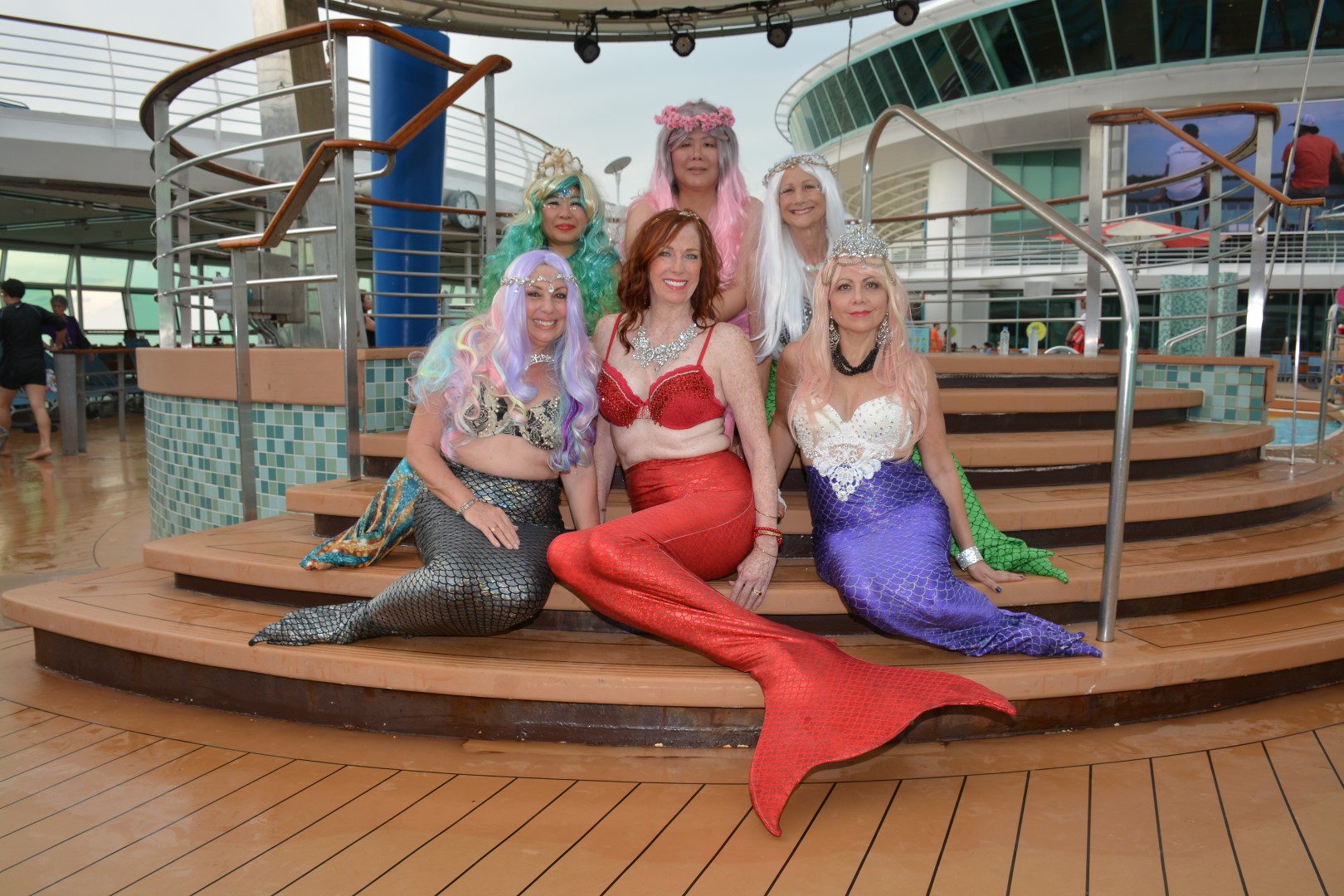 This is the second time for Send Me On Vacation recipients on sail with Royal Caribbean in Asia. The organization's mission is to provide much-needed vacations to breast cancer survivors who need to rejuvenate and heal their minds, bodies and spirits. It empowers survivors to reconnect with themselves on a rejuvenating vacation.
Ms Cathy Backus, founder of Send Me On Vacation who sailed with the group said, "Our recipients transform into mermaids to reconnect to their inner beauty, strength and grace. The photo therapy or photoshoot that we conduct visually shows each women that they are beautiful inside and out. Experiencing a vacation after fighting breast cancer ignites the spirit and restores joy and happiness back into life after the fight." 
"Royal Caribbean has a complimentary synergy to Send Me On Vacation in the way it fosters diversity, human kindness and inspires people to look beyond the now and ask themselves what if this vacation can take me to places I never thought I could see in my dreams, and what if I could heal because love and happiness have been restored into in my life again," she added.