In:
The largest and most modern cruise facility in the world welcomed its first guests this morning as Royal Caribbean's Mariner of the Seas docked at Terminal A in PortMiami earlier today.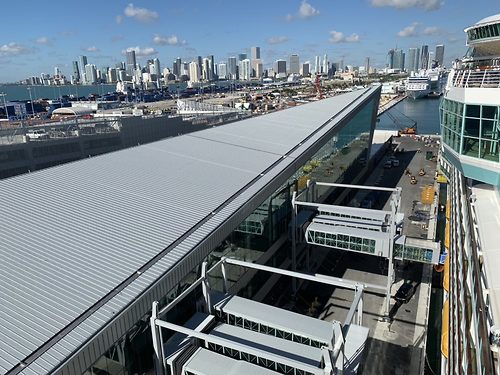 Photo by James Van Fleet
Terminal A is a brand new, state-of-the-art cruise terminal that was built to be the home of Royal Caribbean's newest cruise ship, Symphony of the Seas and her sister, Allure of the Seas.  The building was designed by England-based global architecture firm Broadway Malyan. 
As you come into the terminal, there are multiple escalators and stair cases in front of you with the large, golden propellor blades.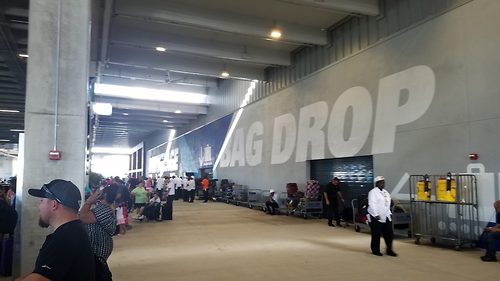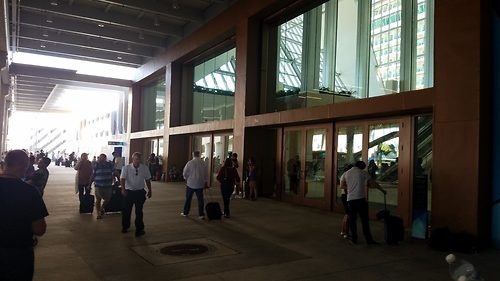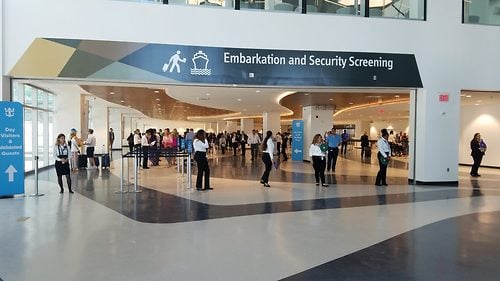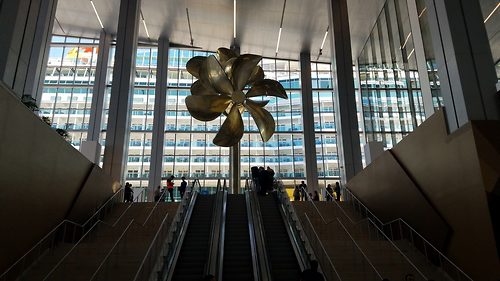 Photos by Frank Tift
The gold propellors weigh in at 15,000 lbs. and are 56 ft. tall.
Once at the top of the stairs, the general boarding area is to your right.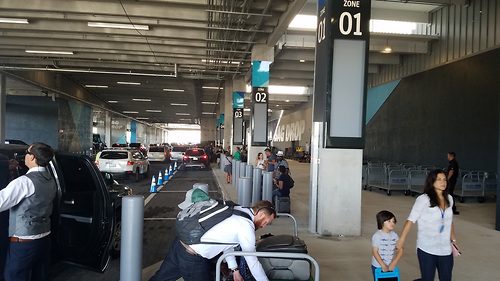 Photo by Frank Tift
Back at the bottom of the stairs, to the right is the entry to the suite/Pinnacle area.  An elevator takes you to the third floor, then you go through security before entering the Suite Lounge.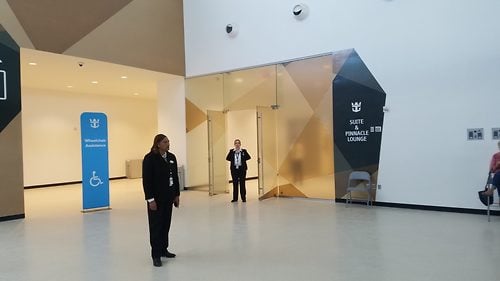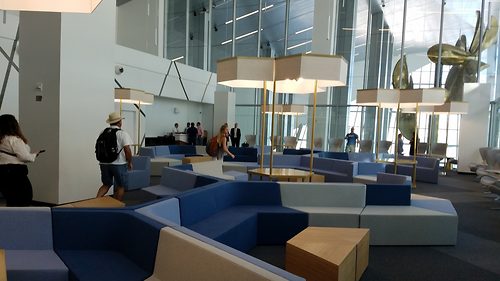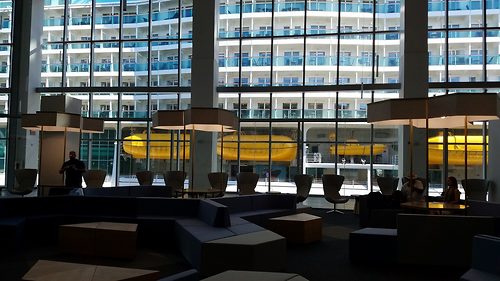 Photos by Frank Tift
As Mariner of the Seas arrived into port early this morning, Nancy Ritter shared these photos with us of the terminal beautifully lit up.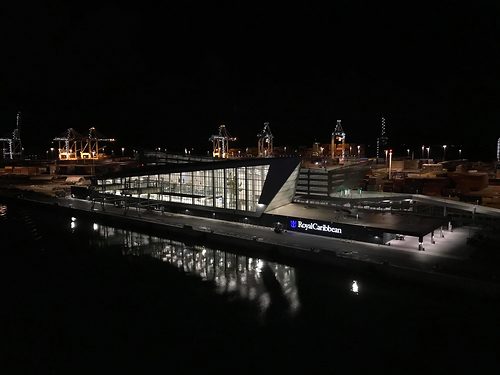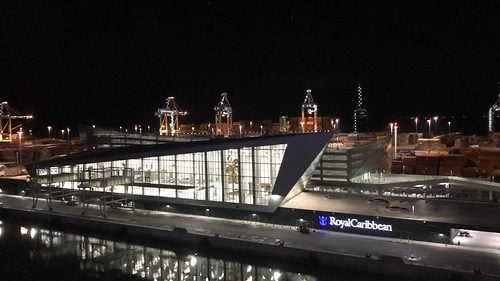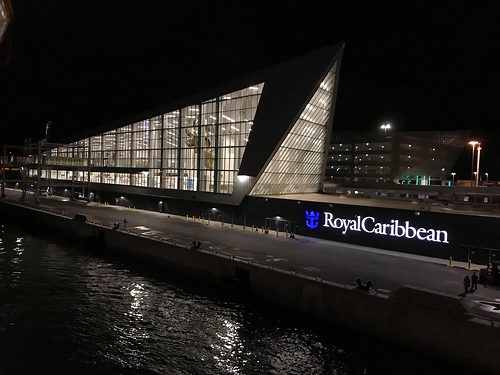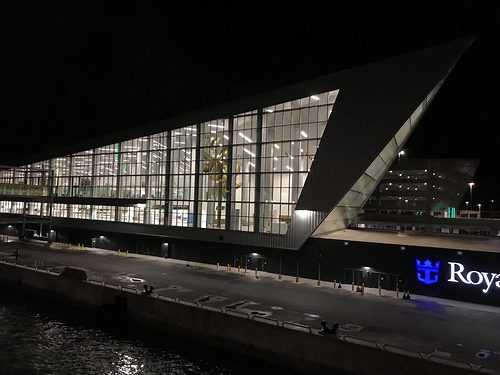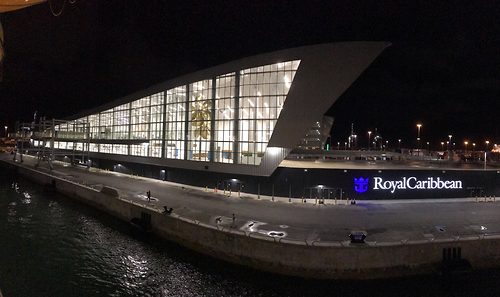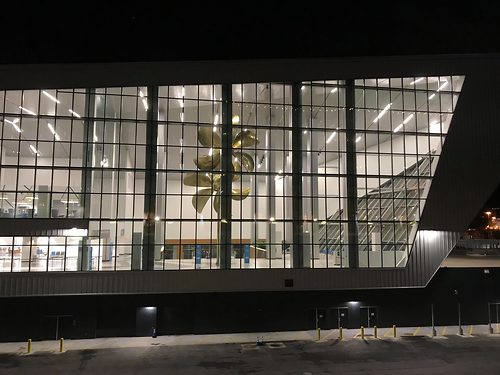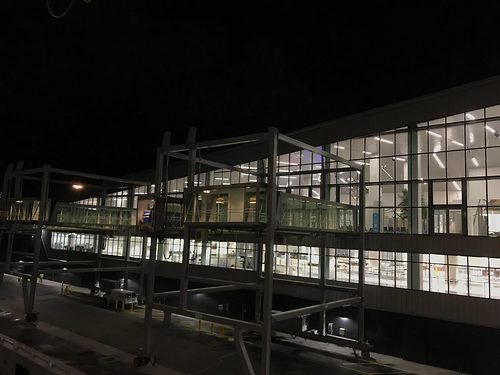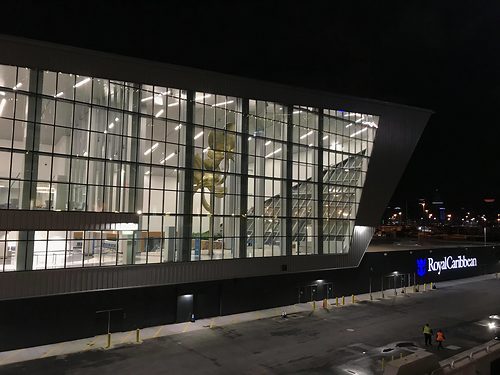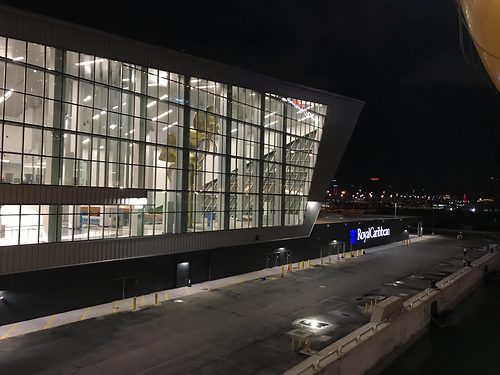 Photos by Nancy Ritter
In addition to housing two of the world's largest ships, the new LEED certified facility, it has implemented new technologies and waiting areas to enhance the boarding experience of guests.
The 170,000-square-foot terminal is nicknamed the 'Crown of Miami' because of its distinct shape. The design evokes the points of the symbolic headgear when viewed from the water; the 'M' of Miami when viewed from the east or western approaches; and a sense of waves rising or ships passing when viewed from the terminal side. 
A grand opening ceremony is scheduled for November 2nd, 2018 that will formally open the the new terminal to the public. Symphony of the Seas arrives to Terminal A on November 9, 2018.