In:
Royal Caribbean is is partnering with the GRAMMY Museum® – the official foundation of the Recording Academy™ – to fund music education programs in underserved high schools within the Miami-Dade County Public School District. Twenty local schools will receive grants from Royal Caribbean through the GRAMMY Museum® Signature Schools program, and the chance to perform at Symphony's naming ceremony.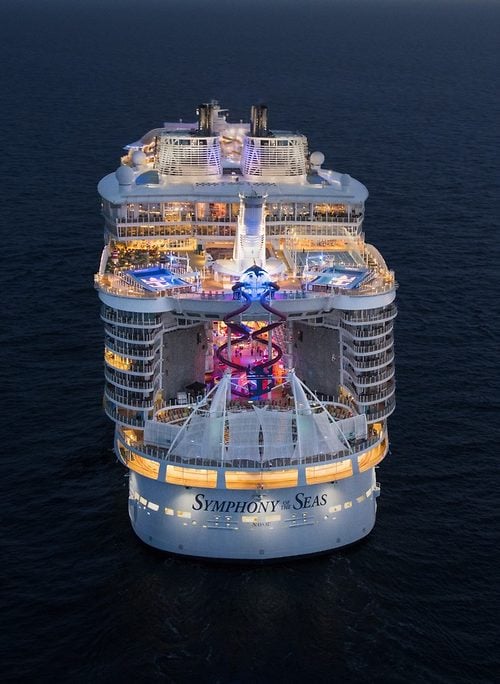 The 20 schools were selected for maintaining thriving music programs with only limited resources. As the first Signature Schools program dedicated to Miami-Dade County Public Schools, Royal Caribbean and the GRAMMY Museum is taking music education beyond the classroom to inspire the next generation of performers with firsthand, career-building experiences.  
Each school will be honored during an exclusive tour behind the scenes at the Royal Caribbean Entertainment Studios on Florida International University's Biscayne Bay campus, complete with hands-on introductions to what a career in music and entertainment could look like. Students will spend a day at the 132,500-square-foot, state-of-the-art facility, which features a 300-seat theater, a 20,000-square-foot, costume-making facility, 14 dance studios, 15 vocal rehearsal rooms, an audio recording studio, two aerial training studios, and more. Further spotlighting the arts and flourishing talent in South Florida, one student ensemble will be invited to perform on a global stage at the official naming ceremony of Symphony of the Seas on Nov. 15 at Royal Caribbean's new state-of-the-art Terminal A.
GRAMMY Museum Signature Schools Honorees:
American Senior High School
Arthur and Polly Mays Conservatory of the Arts
Booker T. Washington Senior High School
G. Holmes Braddock Senior High School
Hialeah Gardens Senior High School
Hialeah Senior High School
Hialeah-Miami Lakes Senior High School
Miami Carol City Senior High School
Miami Central Senior High School
Miami Coral Park Senior High School
Miami Edison Senior High School
Miami Jackson Senior High School
Miami Norland Senior High School
Miami Northwestern Senior High School
Miami Southridge Senior High School
Miami Springs Senior High School
North Miami Beach Senior High School
South Dade Senior High School
Southwest Miami Senior High School
Westland Hialeah Senior High School   
"There is a reason behind choosing the name Symphony of the Seas; it's because music, entertainment and family are woven throughout every aspect of the onboard experience of our guests'," said Michael Bayley, President and CEO, Royal Caribbean International. "We have great pride in being a Miami-based company for nearly 50 years. Welcoming Symphony to our hometown is a special occasion, and it is important for us that we celebrate her arrival by giving back to our community in a meaningful way. In working with the GRAMMY Museum, we are helping inspire these incredible, young performers to continue pursuing their passion and show them the variety of career opportunities that exist."