In:
With just a few until Royal Caribbean opens its brand new cruise terminal in PortMiami, we have a look at the progress being made on Terminal A.
Royal Caribbean Blog readers Trina and Danny Martinez shared with us these photos of the new cruise terminal, which were taken as the cruise departed PortMiami yesterday.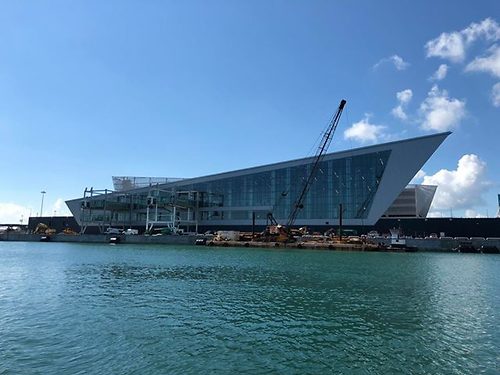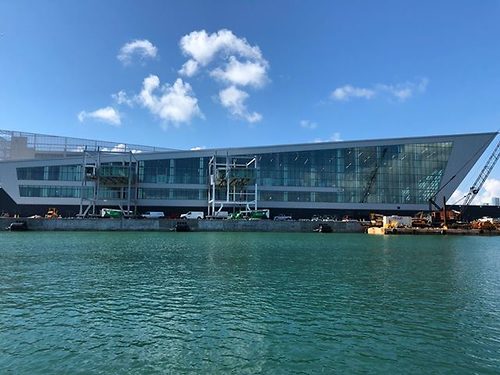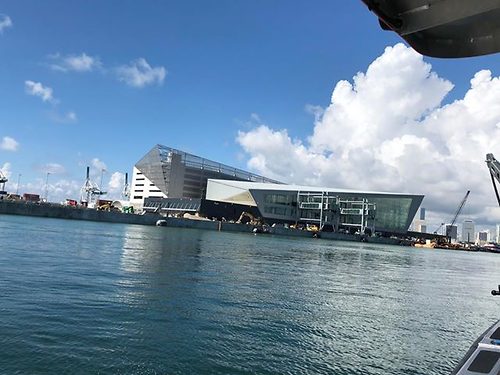 A grand opening ceremony for Terminal A in PortMiami is scheduled for November 2, 2018.
Terminal A was designed to accommodate the passengers of two of the world's largest ships, the new Symphony of the Seas and her sister, Allure of the Seas. In addition to housing two of the world's largest ships, the new LEED certified facility, which will soon be the largest and most modern cruise facility in the world, has implemented new technologies and waiting areas to enhance the boarding experience of guests.
As a result of the new terminal, Royal Caribbean is expected to increase its passenger intake by 1.8 million annually. This will make PortMiami Royal Caribbean's largest cruise port in the United States.