Top 10 tips for going on a Royal Caribbean cruise solo
In:
Going on a Royal Caribbean cruise by yourself may sounds like a weird idea and feel intimidating, but in reality, it is an incredibly enjoyable experience.  If you have never taken a cruise solo before, it may seem off-putting, but if you talk to those that have done it before, it is a great decision.
If you are thinking of taking a solo Royal Caribbean cruise, here are some good tips for making the experience even better!
10. Look for solo cabins...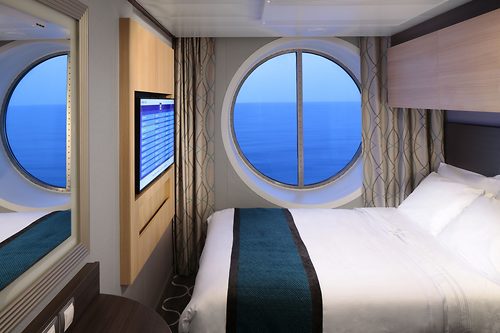 Did you know that Royal Caribbean offers some staterooms designed specifically for those that cruise alone?
These studio staterooms are available on select Royal Caribbean ships, and offer a private stateroom without a single supplement fee. Quite often, the single supplement fee is equivalent to double the cost of a single guest. Because the cruise lines business model depends on staterooms filled with at least two guests in them, single supplement fees have been the means of ensuring the cruise line is not taking a loss on a solo cruiser.
With single staterooms, there is no single supplement fee. When Royal Caribbean added these rooms, they designed them to be respective of the ship's business model and this means solo cruisers do not have to pay double the cost of what the cruise should be.
9. ...but regular cabins work too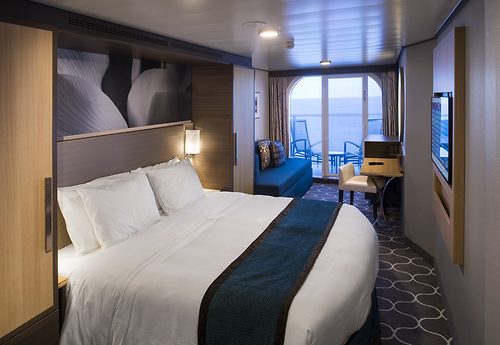 Studio staterooms are a wonderful idea, but there are very few of them and they tend to sell out quickly.   As a solo cruiser, paying for a traditional stateroom has two distinct advantages that should not be overlooked.
First, Royal Caribbean will give you double Crown and Anchor Society points per night of your cruise if you book a traditional stateroom alone (and triple points if you book a suite by yourself).  This means you can move up the Crown and Anchor Society levels quite quickly!
Second, booking a standard stateroom provides many more choices of room types, along with a lot more living space. Studio rooms can be a good financial decision, but they are not spacious, nor do they typically offer a balcony.
In short, while paying a single supplement fee is not ideal, it is not the worst idea either.  In fact, many solo cruisers book regular rooms with an eye on getting a good deal to make it worthwhile.
8. Don't be afraid to dine alone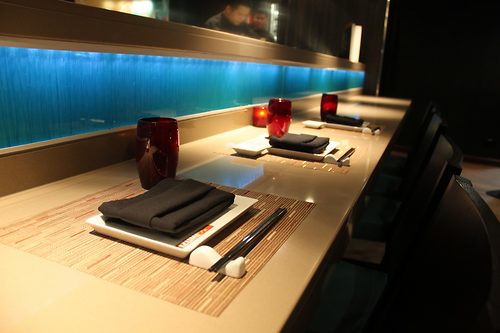 Just because you are cruising alone does not mean you should skip sit down meals in the fabulous restaurants on your Royal Caribbean cruise.
While you can certainly relegate yourself to dining in the Windjammer, Cafe Promenade, and other grab-and-go spots, you would be doing a disservice to yourself by skipping the other restaurants.
Most importantly, it will not be weird or awkward if you go to a specialty restaurant or main dining room alone. Most people likely will not even notice, and plenty of guests with family onboard opt to dine alone for a variety of reasons.  The bottom line is dining alone is not a bad thing, it should be embraced!
By going solo, you get to choose the restaurants you want to dine at and eat at your pace.
7. Splurge!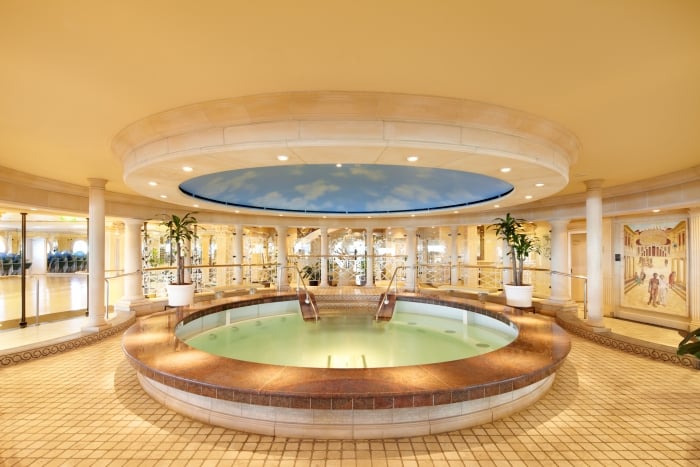 If you are going to cruise alone, take advantage of the fact you only have to pay for yourself and treat yo self.  After all, this is your vacation, so enjoy it!
Book a massage at the spa, or try a new shore excursion.  Pick up an unlimited alcohol package, or upgrade to a nicer stateroom and make your solo cruise your best one yet.
6. Talk to crew members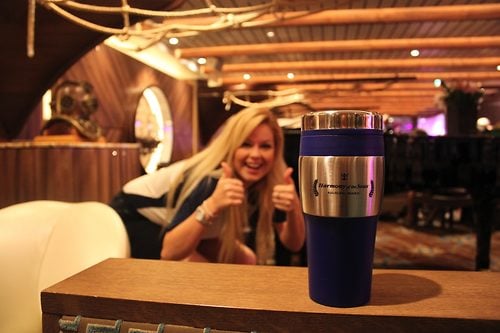 While you may not know any other guests onboard, make a special effort to talk to crew members.
Royal Caribbean crew members are friendly to all guests, so if you are cruising solo, getting a chance to talk up your waiters, stateroom attendant or bar servers is a great way to not only feel like you are talking to other people, but get to know some really fun and interesting people.
Crew members are not just a great communication outlet, they are a great resource for learning tips and tricks on shore, as well as hearing stories about past cruises.
5. Meet internet friends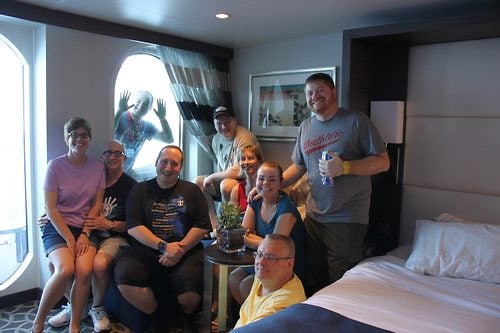 If you would like to see a few friendly faces onboard your ship, make an effort prior to your cruise to meet others who will be on your sailing via the internet.  One thing the internet is fabulous at is helping connect people.
To find people on your Royal Caribbean cruise, try one these resources:
Find a Facebook group for your sailing

Search Facebook for your ship name + sail date (i.e. Harmony of the Seas January 13, 2018).
You are under no obligation to spend all cruise with these people.  However, you never know who you might meet and even if you get together to share a bus on an excursion or just a couple drinks at the bar, it can be a great opportunity to talk to other people.
4. Travel at your pace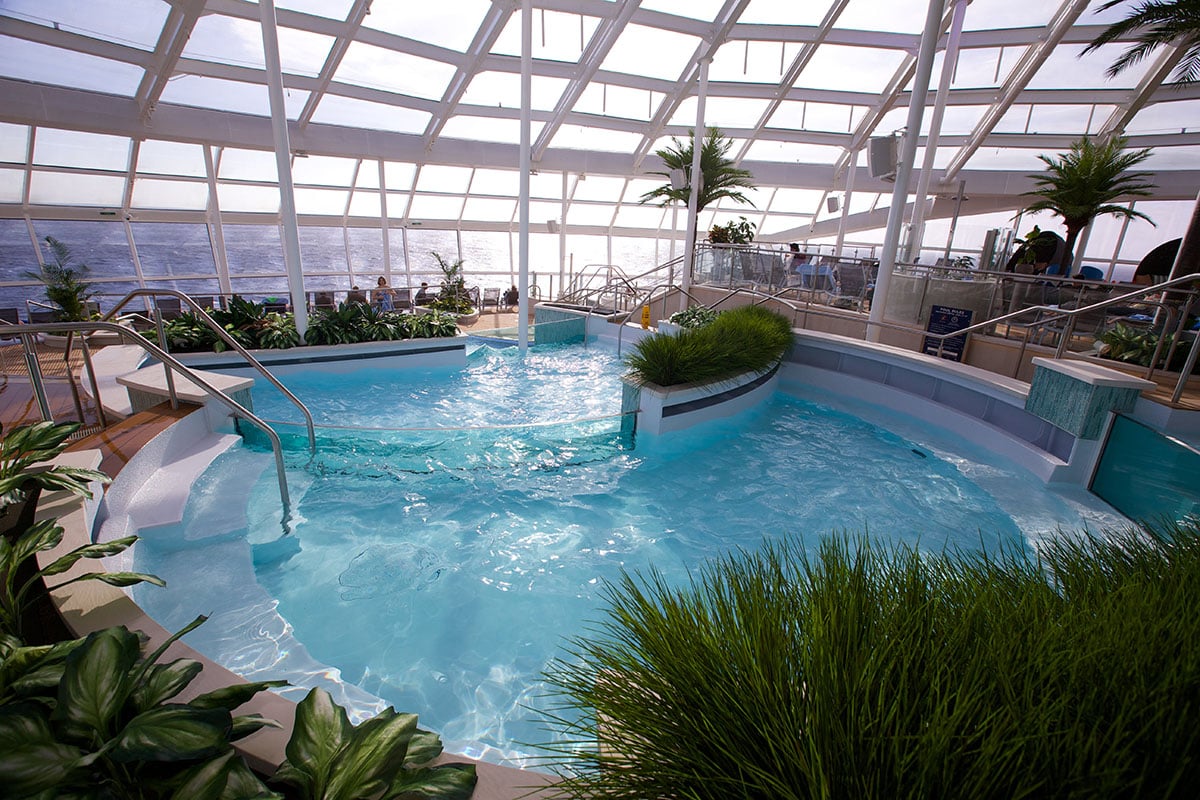 Cruising solo means you get to do what you want, when you want it.  When you cruise with other people, almost anything you do involves ensuring they want to do it as well (unless you are inconsiderate, of course). But cruising solo is all about you.
When you cruise solo, you can be as flexible as you like, and try something you have always wanted to experience.  When you are by yourself, you can easily pivot and do things on the fly, as there is no collaborative element. Not having any plan may make you feel somewhat "naked" at first, but it is another way to have a different type of day on Royal Caribbean. Spontaneity is one of the highlights of a solo cruise.
3. Share your experience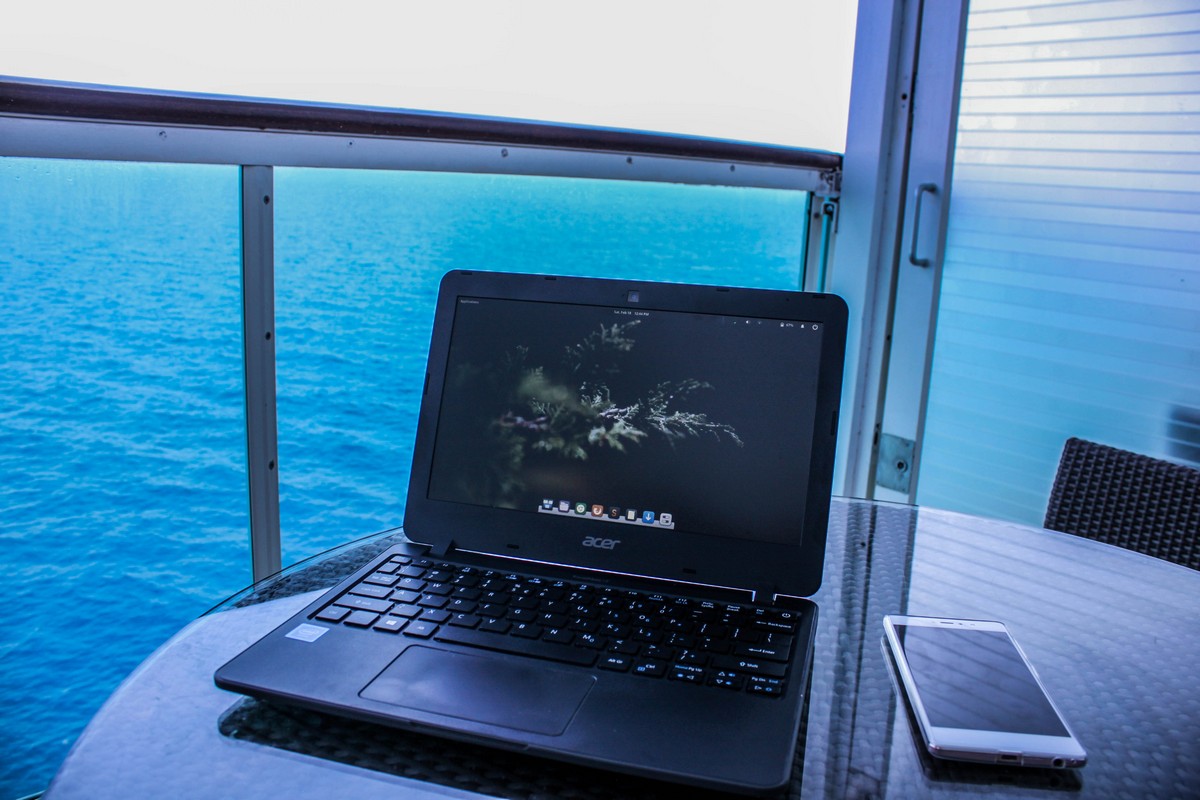 Social media can be your lifeline to the outside world. While there is something to be said for actually experiencing what you are doing rather than sharing the supposed experience, a solo trip is somewhat different because it gives you a chance to engage with others.
Part of what makes a trip with others fun is sharing those little moments in the parks with someone else. Sharing online provides a quick and easy way to have a semblance of that, while still traveling solo. 
There are many great online groups that would not only welcome your membership, but relish in living vicariously through your adventures.  Here are a few of our favorites
Oh, and be sure to bring an external battery charger for your phone. The dullness of sitting around by yourself can dramatically increase your use of your phone, which will use a lot of battery.
2. Try lots of activities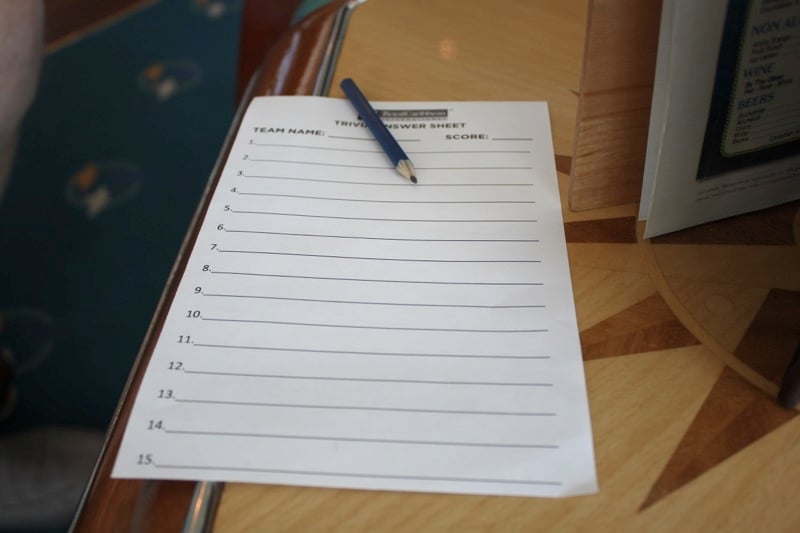 If you are feeling lonely, or simply want to meet other guests onboard, embrace the daily activities offered on your cruise ship.  
Your cruise director and staff pack the Cruise Compass with lots of great activities from morning to late night, and that means plenty of opportunity to meet other guests. Since all of the events involve many guests, the fact you are by yourself is irrelevant.  It is not only a great way to get involved with the fun onboard, but you get immersed with other guests and you may find yourself making new friends.
Cruising solo may allow you to get out of your usual cruise routine and try out a new activity.  Having the opportunity to see shows, participate in contests, or get together for meets is a great way to not only expand your Royal Caribbean cruise experience, but strike up conversations with others.
1. Take a class or tour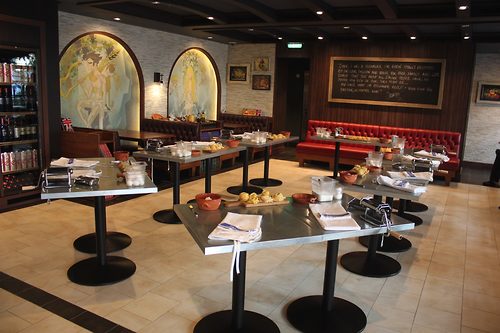 Royal Caribbean offers a number of classes and tours that are perfect for any number of guests, including solo cruisers.
Sign up for a cooking class, try out a fitness course, or take a behind-the-scenes tour of the ship.  These are just some of the fun ways to participate onboard. Moreover, these activities are intrinsically enjoyed alone, which makes them perfect for solo cruisers.
Your thoughts
Have you taken a solo Royal Caribbean cruise? Any additional tips? Are you thinking of going solo on Royal Caribbean? Does a solo trip seem like something you would enjoy, or would you miss being with your friends or family? Hearing from you is half the fun, so if you have other thoughts or questions, please share in the comments!