In:
Our newest podcast episode is out to help give you a quick "audio escape" to a Royal Caribbean cruise!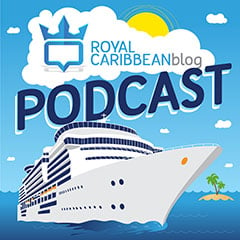 Episode 213 is available for downloading, which has a review of Oasis of the Seas by two first time Royal Caribbean cruisers.
Matt has tried for years to convince two of his friends to finally try Royal Caribbean after only cruising Disney Cruise Line. This week, Mike and Michelle share their experience on their first Royal Caribbean cruise from onboard Oasis of the Seas. They share what they liked and did not like about their first time on Royal Caribbean.
Here's the podcast page for Episode 213. And don't forget to subscribe to the podcast via RSS, Stitcher or on iTunes!
Take a listen and as always, let us know what you think! Please rate and review the podcast on iTunes and leave your comments below!