In:
Our newest podcast episode is out to help give you a quick "audio escape" to a Royal Caribbean cruise!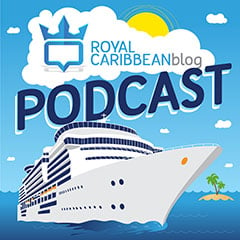 Episode 171 is available for downloading, which shares an inspirational story of a man who has run a full marathon on 25 Royal Caribbean cruise ships.
In this episode, Joe Church talks about his amazing accomplishment of running a full marathon on almost every single Royal Caribbean ship. Not only does Joe have a great story to tell, but he shares running tips for anyone that wants to walk, jog or sprint while onboard.
Here's the podcast page for Episode 171. And don't forget to subscribe to the podcast via RSS, Stitcher or on iTunes!
Take a listen and as always, let us know what you think! Please rate and review the podcast on iTunes and leave your comments below!