Food on Royal Caribbean Blog Podcast
In:
This week's podcast episode is ready to go, as we present episode 211 of the Royal Caribbean Blog Podcast for your downloading pleasure.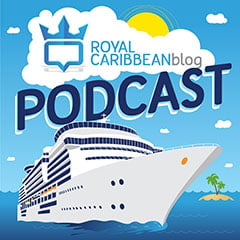 This week, Matt walks new cruisers through what to expect when it comes to the food they can enjoy on a Royal Caribbean cruise.  From what is included, to the specialty dining options available, this is the perfect primer for a (hungry) first time cruiser.
Here's the podcast page for Episode 211. And don't forget to subscribe to the podcast via RSS or on iTunes!
Take a listen and as always, let us know what you think! Please rate and review the podcast on iTunes and leave your comments below!