In:
One of the most common struggles cruise ship passengers go through on any sailing is the decision to find a shore excursion that is perfect for them.  Royal Caribbean offers a wide array of shore excursion options, and there are many more third-party shore excursions available to use.  And yet, some guests may find they are compromising on what the tour offers, its length or pace.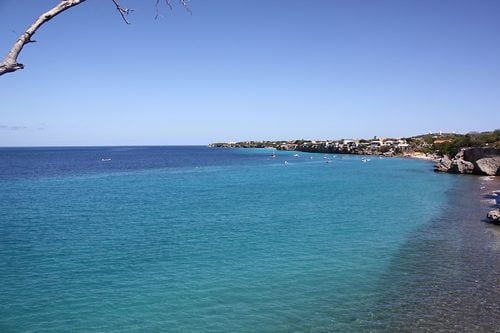 Royal Caribbean decided to offer a third choice that would include the best benefits of booking through Royal Caribbean directly, and the diversity of choices that can be found when booking on your own. Private Journeys is a relatively new option by Royal Caribbean for guests to completely customize every aspect of what they want to do during a port stop, and make it the kind of experience that curtails to their family or group's needs.
On a recent Caribbean cruise, we decided to try out Private Journeys during a planned port stop to see what the whole experience was like, and share how well it worked for us.
What is Private Journeys?
It is probably best to describe what Private Journeys is exactly before talking about the actual experience.  Private Journeys is a shore excursion option offered directly by Royal Caribbean, where guests can create a completely customized shore excursion in any port your ship visits.  You provide Private Journeys with an idea or basis of what you want to do, and then they work with local tour guides to come up with an excursion.
Guests contact Private Journeys by email or phone and work out the details, including how long the excursion will be, which stops will be included and other options (like having a meal included). 
The concept behind Private Journeys is group tours often move at a very slow pace, and sometimes there is not the exact excursion a guest might want to do. Private Journeys provides a means for guests to do exactly what they want, at their pace. Moreover, it allows guests to enjoy a completely customized tour that is not available through Royal Caribbean, but with the peace of mind that comes with booking a Royal Caribbean shore excursion.
Private Journeys promises
Guaranteed First Off The Ship: Guests booked on our tours always depart the ship first.
Guaranteed Return To The Ship: If your tour is running late – the ship will wait for you.
Most Convenient Access To The Tour Vehicles
Peace of Mind Booking Directly With Us: Our tours are led by reputable and insured tour operators who are at all times in direct contact with the ship's personnel.
Customized tour content based on your any whish with a private vehicle and personal tour guide that speaks your own language.
It is essentially a tour perfect for guests that value their own time, and want to have a tour that caters specifically to their needs and wants, instead of that of a group. These tours retain the promise that if the tour runs late, the Royal Caribbean ship will wait for them, which is a big detractor from doing tours on your own.
Booking Private Journeys
I made the arrangements for my Private Journey a few months before my cruise by contacting them with an idea of what I wanted to do.  We provided essentially a bulleted list of spots in Curacao that we wanted to visit. Shortly thereafter, I received an email that they would reach out to a local tour guide to get a price quote.
I traded a number of emails before we came up with a plan that I was satisfied with. Royal Caribbean asked for the ages and number of travelers in the group, and quoted me the departure time, cost, duration and a detailed tour description. The tour included specific details such as a private van would be provided, an English speaking guide would accompany us and the tour price would include transportation, guidance and entrance fees to all venues we agreed upon.
The whole process took about a month before I submitted payment. I paid the entire sum of the excursion via a phone call by the Private Journeys agent.  Private Journeys are non refundable within 30 days of the ships sailing.
Once I paid for the excursion, it appeared in my Cruise Planner just like any Royal Caribbean excursion would, and even onboard, it showed up in all my printed and digital plans.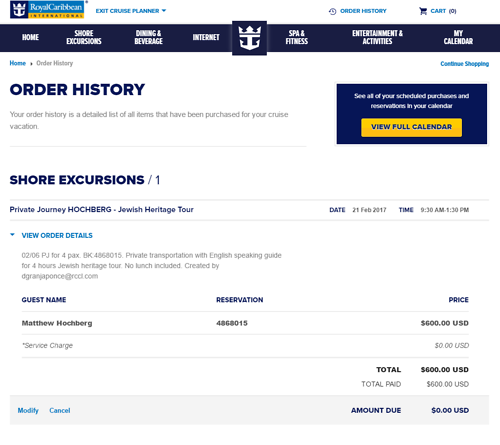 Taking the tour
We received tickets for our Private Journey in our stateroom, and the entire experience onboard was no different than any regular Royal Caribbean shore excursion.  I was concerned the crew members might not know about this option, and I would be digging for information about where to meet, but everything was spelled out very easily.
The shore excursion ticket had a time and place to meet, and when we walked off the ship, the shore excursions coordinator on the dock knew exactly who I was and had our family wait in a covered area until the driver was ready.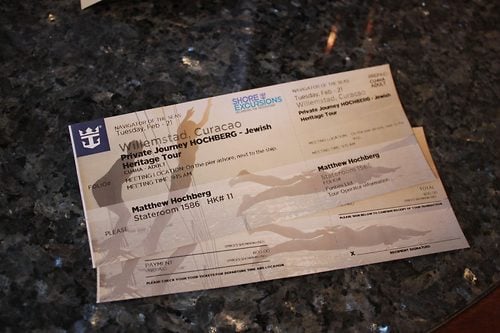 My other concern about the tour was the knowledge of the guide.  We had picked a tour of the historical Jewish landmarks of Curacao, and I was worried I was paying for a tour guide that was going to read off a sheet of paper. The reality was, our driver was the exact opposite.  She was a sweet older lady, that really knew her facts and I never once saw her read off anything.
We were escorted to her vehicle, which was a large SUV that was relatively new.  She provided the oral explanations of everything we would see and her colleague did the driving.  
The tour was booked for 4 hours and included just a tour of the Jewish landmarks in Willemstad, but when we met our guide, she indicated she would also include a tour of the countryside of Curacao at no additional cost.  
We made our way around the island, taking a tour of the western part of the island prior to seeing any of the Jewish sites. We stopped at beaches, historical landmarks, plantation homes and even saw a flock of flamingos. At each stop, it was up to us how much time we wanted. Some stops were fine to just pull over to the side of the road and hear about the history, while at other spots we got out and walked around.  Moreover, the guide had brought along a local delicacy of pumpkin pancakes that had prepared earlier that day for us to enjoy at one of the beach stops. There were bottles of water also available throughout the tour.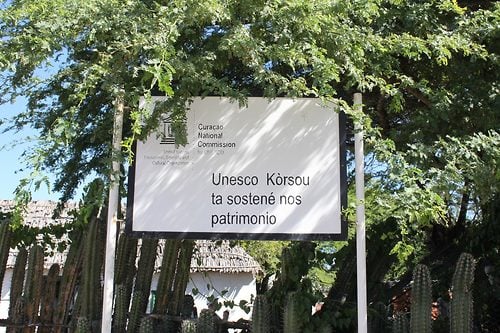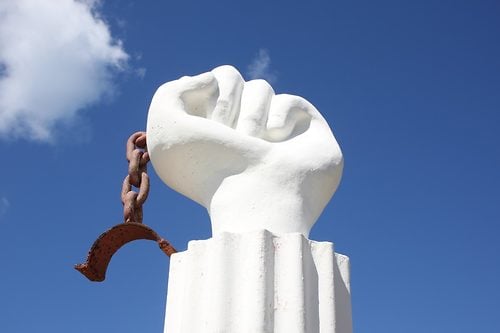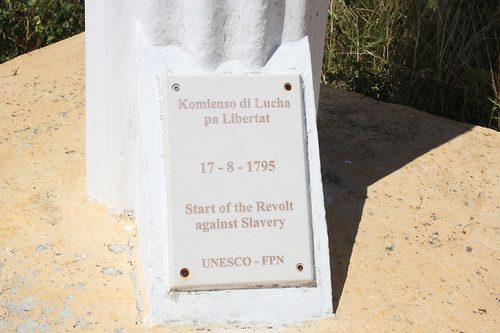 Eventually, we headed to Willemstad and began the tour of the Jewish landmarks. Any concerns I had about our guide's knowledge were quickly extinguished because she took us from site to site and explained the history and significance of the area. I was particularly impressed when we visited the oldest synagogue in the western hemisphere and she was quoting biblical facts and local customs without any visual aids.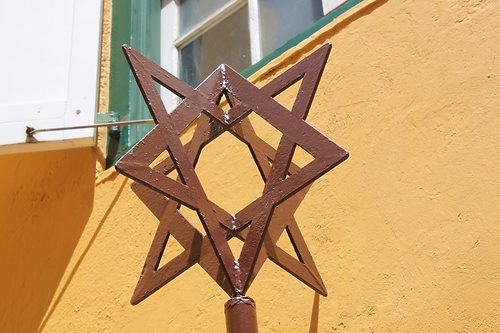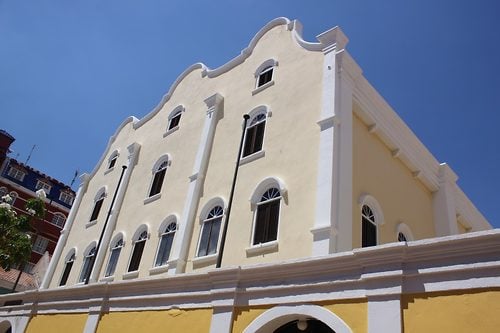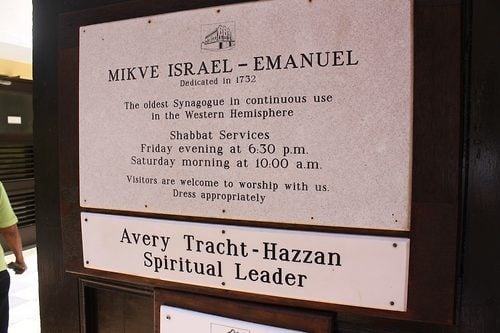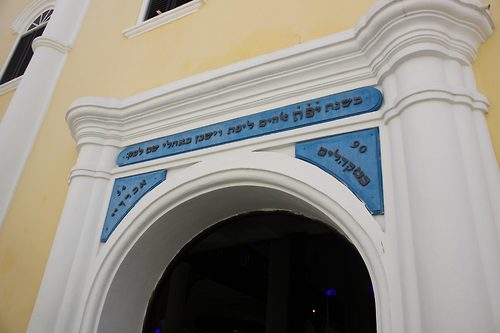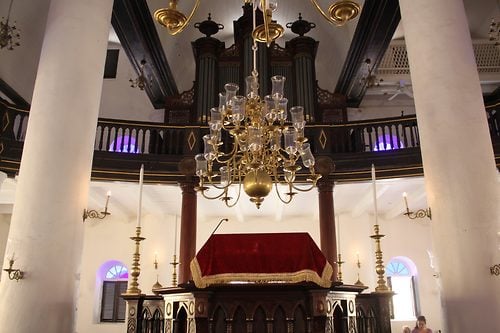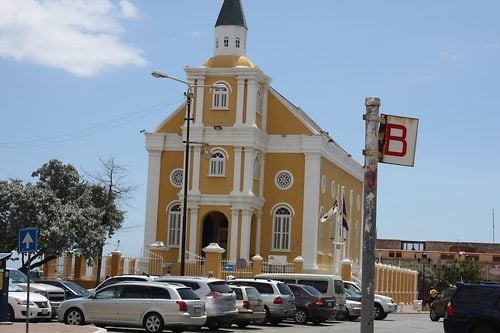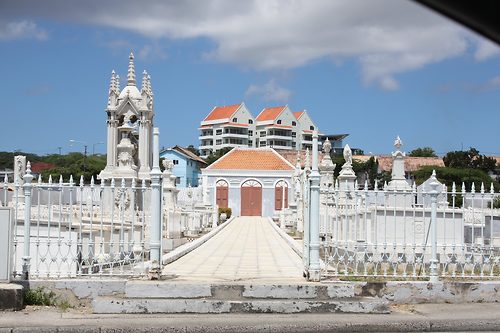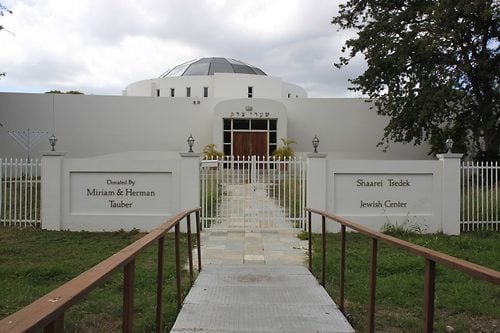 Because Private Journeys is designed to curtail to our needs, it worked out well for our young children who were on the tour with us.  At one point in the late morning, they were beginning to get hungry and while a lunch stop was not included in the tour, our guide did not hesitate to allow us to grab something for the kids to eat to keep them going. At another point in the tour, we took some extra time to stop at the synagogue's gift shop to peruse souvenirs. In all cases, we were never pestered to keep moving or reminded about time.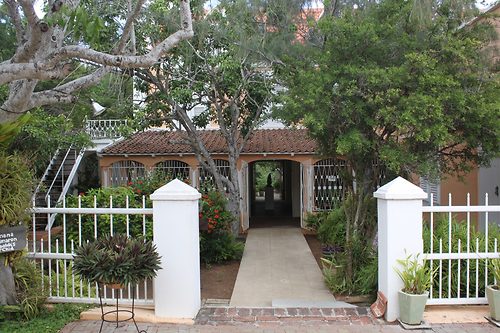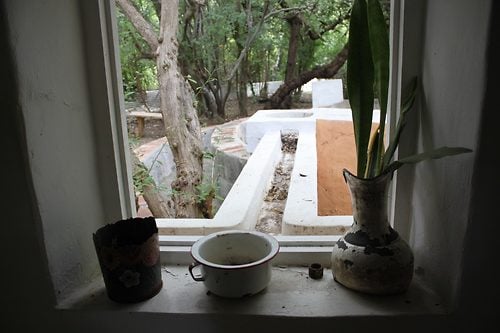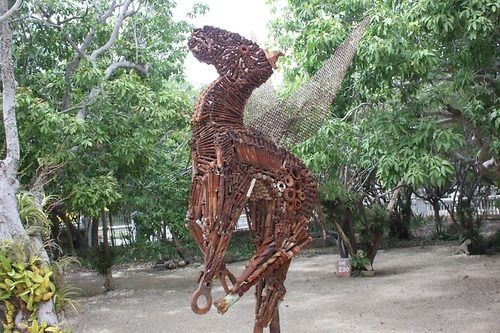 At the end of the tour, we had actually spent a good five and a half hours(4 hours were allocated for the trip) and were brought back to the port area. Royal Caribbean mentioned that the guide's gratuities are not included and should be paid at my discretion.  I offered gratuity for the trip, and our guide initially refused the money until I insisted.
Why use Private Journeys
After taking our tour, it is clear Private Journeys is aimed at Royal Caribbean guests who fall into one of these categories when it comes to planning a stop at any port
They want a shore excursion that moves at their pace and offers activities they want to see/do.
There is no existing shore excursion offered by Royal Caribbean that fits what they want to see/do.
They are unwilling/unable to book a third-party shore excursion.
Based on our experience, you may pay more than similar group tours and/or private tours. At $600 for the four of us for 4 hours, the rate was a bit more than we usually pay for shore excursions, but not egregiously more expensive. The fact we ended up getting another hour or so of bonus time and a tour of the western part of the island also added to the value. 
We booked Private Journeys primarily because our young children do not do well with the slow pace of group tours and we feel at ease with Royal Caribbean shore excursions because of the guaranteed return to the ship. Essentially, Private Journeys offered us the customization of a third-party excursion, but with the benefits of a Royal Caribbean sponsored excursion. 
Would you consider a Private Journeys shore excursion? What questions do you have about the experience? Let us know in the comments below.