In:
This week's batch of beautiful Royal Caribbean photos is here and it's always fun to share with all of you the great photos our readers take while on their cruise vacation.
The photos we have to show this week are fun and of course anyone can send us their Royal Caribbean photos to use as well!

Our first photo this week is from Tracy and it is of Independence of the Seas and Harmony of the Seas in Port Everglades.  Great shot of two lovely ships.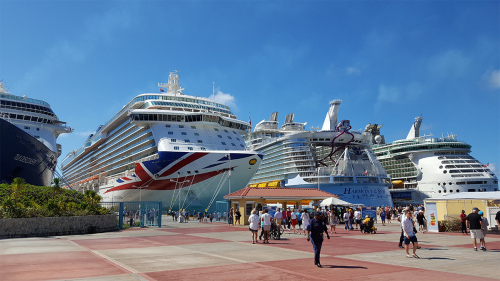 Ken shared this photo of a busy in St. Maarten, complete with two Royal Caribbean ships in port  Great assortment of cruise ships in one place!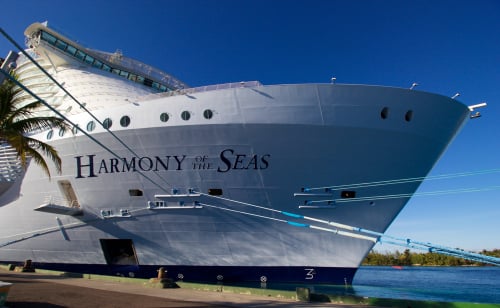 We have yet another photo of Harmony of the Seas, this one from Michael Poole while Harmony was docked in Nassau.  Considering I was on the ship when this photo was taken, it holds a special place in my heart.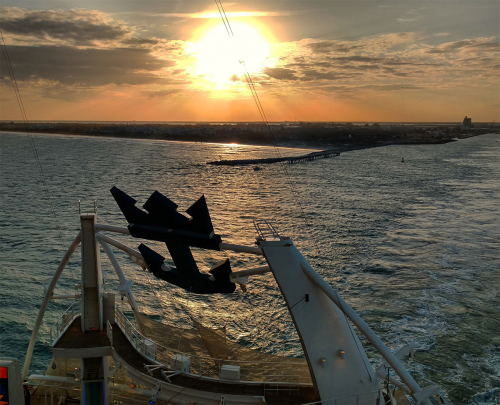 Check out this photo from Beci Mahnken of a beautiful sunset, as seen from Oasis of the Seas as she sailed away from Port Canaveral.  Beautiful!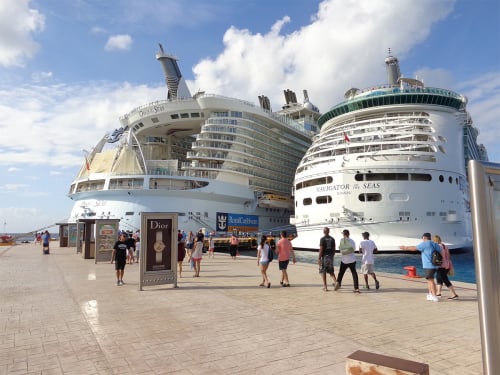 Speaking of Oasis of the Seas, here is a photo of Oasis and Navigator of the Seas in Cozumel.  Scott Shaffer took this photo, and I can almost smell the amazing Mexican food eminating from nearby!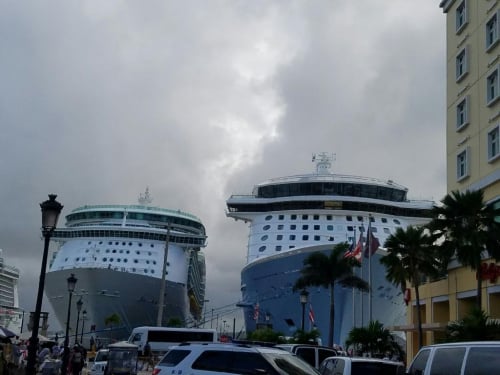 Jose Pena shared this photo of Navigator of the Seas and Anthem of the Seas docked side by side in San Juan.  I love how easy it is to spot the cruise ships from many areas of Old San Juan.
Lastly, we have this photo of Adventure of the Seas in St. Kitts, taken by Bharat. 
Do you have Royal Caribbean photos that you want to share?  We'd love to feature them so send them in by using our nifty submission form and maybe your photos will show up in next week's edition!