In:
Royal Caribbean guests can now pre-purchase a Cafe Select Coffee Card prior to their cruise via the Cruise Planner site.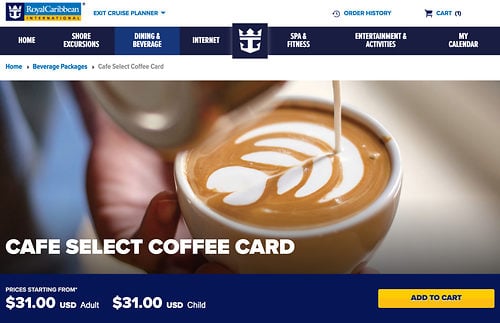 The Cafe Select Coffee Card offers 15 specialty espresso-based coffees for a fixed price that can be used at any time during the cruise. Royal Caribbean claims the coffee card can save up to 50% on individually purchased coffees.
The terms and conditions for the card stipulates that the specialty coffees provided by the card do not include any beverages served inside licensed Starbucks stores/cafes.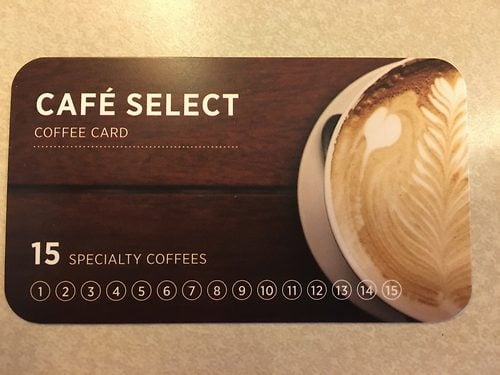 The Cafe Select Coffee Card has been available on Oasis class ships since this summer, but this option is now available for guests to pre-purchase on the Cruise Planner site.