In:
For this weekend only, Royal Caribbean is offering a Cruise Planner Weekend Sale, with discounts on onboard experiences such as spa services, drink packages, internet packages and more.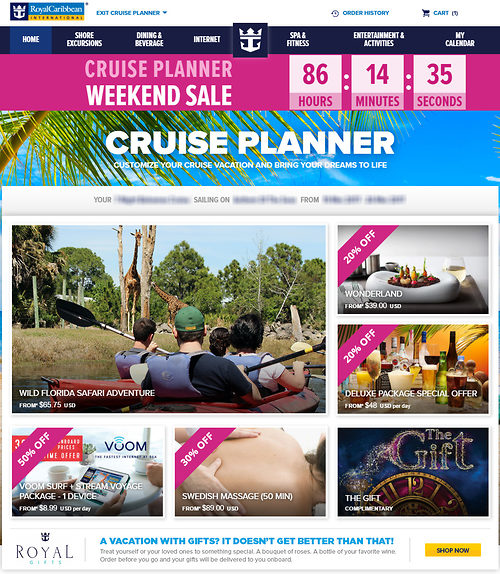 Royal Caribbean has been offering discounts on certain areas of the Cruise Planner before, but this is the first time we have seen the nearly the entire catalog of pre-cruise bookable options on sale.
There are discounts on
Select shore excursions
Select specialty restaurant reservations
Voom internet packages
Unlimited beverage packages
This promotion ends at midnight on Monday, October 31, 2016.
To check if your sailing has this new offer available, log into the Cruise Planner on Royal Caribbean's web site and check any available offers.
If you have already pre-purchased any of these items, Royal Caribbean allows guests to cancel and receive a full refund, and then re-book at the new lower rate.
Share in the comments if this weekend sale saved you money!