In:
Please welcome Dr. Kris Leppien-Christensen as our guest blogger today! He is sharing insight and tips from his recent Royal Caribbean cruise on Serenade of the Seas to the Baltic countries in Europe.
Royal Caribbean offers some terrific cruises to Northern Europe and the Baltics, and for those taking a cruise to this part of the world that is rich in history and culture, here are seven ways to make your cruise even better.
1. Book your airfare early and be flexible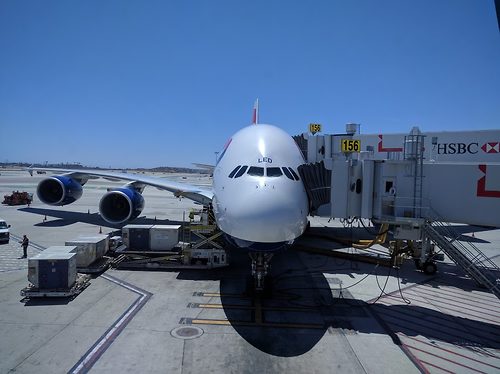 Unlike North American cruises, round trip airfare to your port of embarkation can run nearly as much as the cruise itself. As a result, one of the best pieces of advice to reduce the associated costs of airfare is to book early.
Most airlines allow you to book up to 330 days in advance. In doing so, you may be able to find an excellent deal. While deals can be had closer to cruising, you do risk paying substantially more as a result. For the last two years, the best deals we found for round trip air to Europe from California was Thanksgiving week and at the 300+ day mark.
Another way to save money on airfare is to spend a couple of extra days pre- and/or post-cruise. Doing so not only allows you some additional time to enjoy your embarkation and/or disembarkation port, but it also allows for you to travel home on a day that might be less expensive.
Similarly, look at airports within a drivable distance from your home. Sometimes airfare can be as much as half that of your local airport. Even with the additional expense of getting to or from the distant airport, the savings can be substantial especially because one-way car rentals are often an affordable option.
2. Book shore excursions early and consider looking at private companies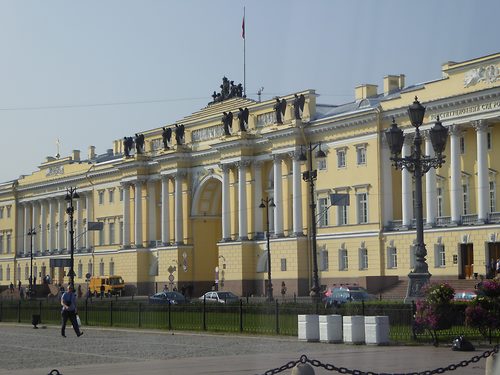 While there is safety in booking with the cruise line, cruise line excursions also tend to be large group endeavors. As a result, the group moves at a very slow pace and a lot of time is spent waiting for those who are lingering. Thus, for the same price, and sometimes less, you can often get a much more personalized tour with a smaller group. In addition, if you book early, you can often save an additional sum of money as many private excursion providers offer early booking discounts.
Private excursions can truly be beneficial in St. Petersburg, Russia as the private companies offer personalized service, an opportunity to see more sights, and often have access to places before they open to the general public. And like the ship tours, these private vendors provide the blanket travel visas that are need to enter Russia. In addition, many of these tour companies offer excursions in the other Baltic ports and offer additional savings if you book multiple tours with them.
3. Don't be afraid to go it on your own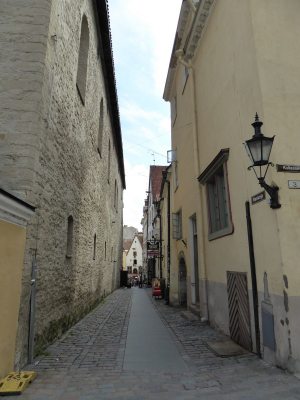 Besides Russia, where a visa is required to enter the country, most of the ports are very easy to tour on your own. In fact, Stockholm and Tallinn are a short walk from many of the sights and Royal Caribbean regularly offers shuttle service in Tallinn, Riga, and Copenhagen when their ships stop there, so it is easy to simply hop on the shuttle into town and then explore on your own. If you plan on coming and going back to the ship more than once, this can be a very economical option as taxis can be quite expensive, especially in Stockholm where taxis are not regulated and in Copenhagen.
Other options to consider are Hop On/Hop Off bus tours that give you a narrated tour of the city (although these often stop running well before your ship leaves port) or free walking tours offered in most ports (although a gratuity is expected for the service provided).
Uber is also another affordable option to get to and from the port if needed.
4. Invest in international travel adapter plugs
Odds are that you will be spending at least one night prior to your cruise in a hotel and odds are that the plugs for your electronic gadgets won't fit in the European outlets. However, most modern electronics are dual voltage, so all you need is an adapter to convert your North American plug to the European standard.
Another benefit of this small investment is that you will now be able to use the 220-volt outlet in your cabin, providing you with yet another outlet to charge your electronics. Do verify, though, that your electronic devices are dual voltage before using an adapter plug as they do not convert the voltage.
5. Find time to stop into a local grocery store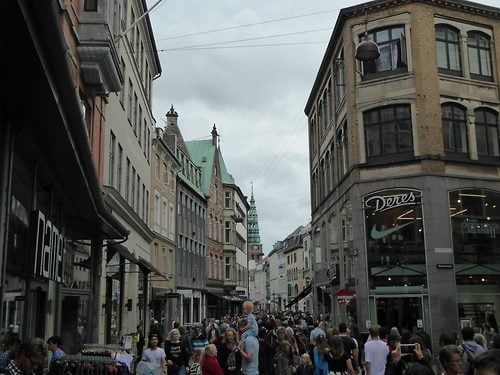 One of our favorite things to do when traveling to different countries is to go into the local grocery stores to see how they compare to our own. We also like to check out the candy aisle and try to pick up unusual candies to share with our family when we return. These grocery stores also provide us with the opportunity to try things that we might not otherwise have an opportunity to try.
In the Baltics, we had the most fun in a grocery store in Klaipeda, Lithuania. Not only were we able to pick up some unusual candies, they had a small bakery department where we were able to pick up some local pastries. In addition, we noticed that a number of customers were buying these small bars out of the dairy case. Upon inquiring what the items were, we discovered that they were a goat cheese bars that came in a variety of flavors, many of which were covered in chocolate. Not only were they inexpensive, about 50 cents, they were delicious and unlike anything we had ever had before.
6. Don't sweat the currency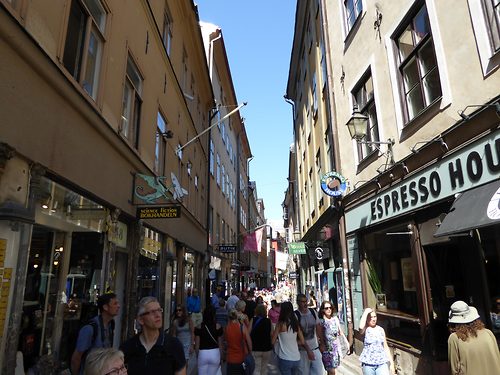 When traveling to so many countries when on a Baltic cruise, one of the common worries is money. While it is true that U.S. dollars are not widely accepted, Euros are, although you might receive change in the local currency. And while having some currency makes small purchases practical especially from street vendors, most merchants take credit cards, but be aware that some credit card providers charge a foreign transaction fee.
ATMs are readily available and one of the best options for getting money at a low fee. Other options include large banks if you are an account holder there or online through AAA, who has a partnership with Wells Fargo for currency exchange services. Do realize, however, that your best exchange rate will be at ATMs or by using your credit card.
7. Use one of the online roll call sites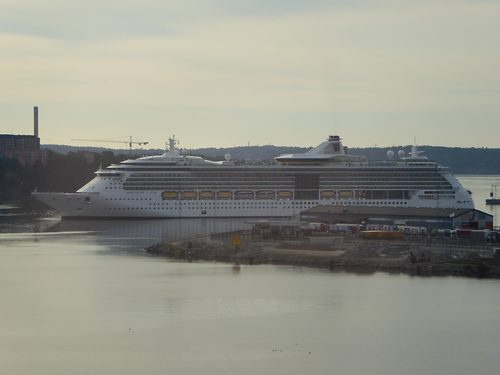 Making contact with fellow cruisers on a Baltics cruise can be very beneficial in a number of ways.
For example, some of the people we met made arrangements to share a taxi from the airport to the port significantly reducing cost of getting to the ship. We were also able to obtain a discount with our tour provider in St. Petersburg, Russia and in Federicia, Denmark by forming a group beforehand. Even though we all paid individually, we were able to benefit from a group discount and saved money over what the cruise line offered.
An additional benefit of joining a roll call is that you will have an opportunity to "meet" people before your cruise, which can be extremely beneficial if you have children. In our case, we were able to meet up with a family that had children and were able to tour with them over four days. The kids enjoyed each other's company and kept themselves entertained as the adults explored the various sights.
If you have any tips to share or questions to ask, please do so by leaving a comment below.