In:
Our newest podcast episode is out to help give you a quick "audio escape" to a Royal Caribbean cruise!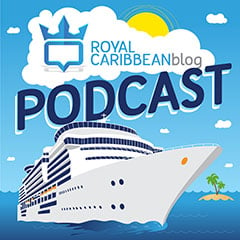 Episode 138 is available for downloading, where we have an exclusive interview with Allure of the Seas' Hotel Director, Joao Mendonça.
Mr. Mendonça gives us an inside look at how he and his team keep Allure of the Seas up and running so well.  It is a fascinating look at what it takes to keep the largest cruise ship in the world functioning so well.
Here's the podcast page for Episode 138. And don't forget to subscribe to the podcast via RSS, Stitcher or on iTunes!
Take a listen and as always, let us know what you think! Please rate and review the podcast on iTunes and leave your comments below!