In:
Anyone with a Royal Caribbean cruise booked that is due to sail in the next month or two, should check their Cruise Planner for possible deals on drink and internet packages.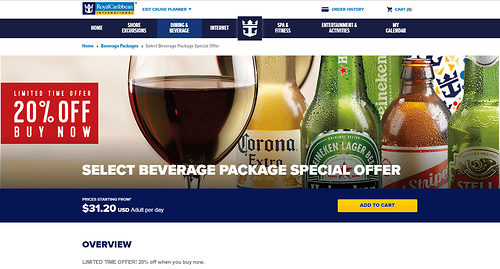 We have gotten a number of reports from readers that they are seeing up to 30% off internet or unlimited alcohol packages on their cruise.
This is not a fleet wide promotion, but a number of sailings on a variety of ships have these sorts of offers available.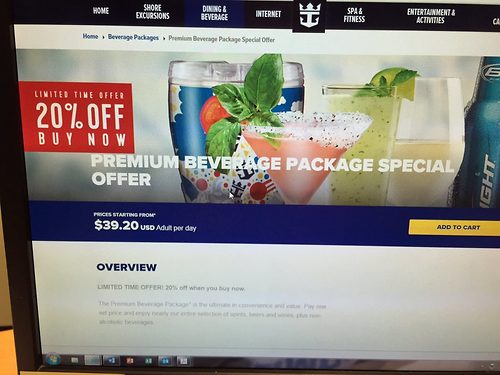 Photo by Nick Vitani
So far, Royal Caribbean Blog readers have spotted discounts on
20% off Premium beverage package
20% off Select beverage package
30% off internet package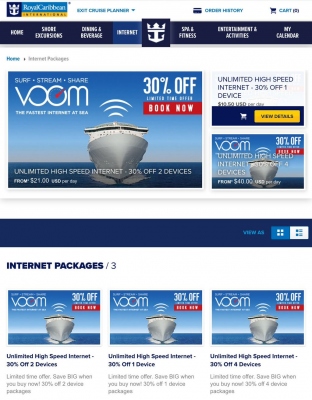 Photo by Chris Yansick
While these deals are not available to all guests, it is worth checking in your Cruise Planner if they are available on your sailing, since the unlimited alcohol packages are generally not discounted prior to a cruise.
Would you book a drink or internet package if you received this kind of discount offer? Share your thoughts in the comments!