99 days of Harmony: Puzzle Break escape room
In:
There are less than 99 days until Royal Caribbean's Harmony of the Seas debuts, and we are counting down every day with something different about this brand new ship!
Escape the Rubicon
Royal Caribbean first introduced an escape room game on Anthem of the Seas and the concept is now going to be added to Harmony of the Seas.
If you are wondering what an "escape room" is, it is essentially a group game, where players must solve clues hidden throughout one room in an allocated amount of time (usually 60 minutes) in order to find the "key" to escaping the room.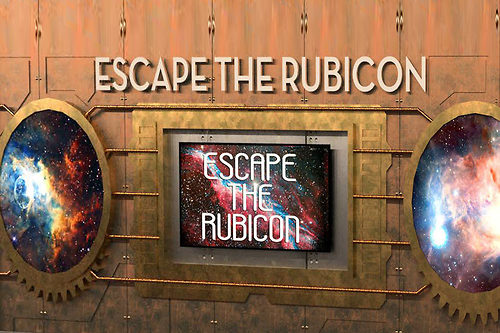 This is different kind of onboard activity that was pioneered by a group called Puzzle Break, which have created similar experiences on in a few cities.
After a briefing, guests search a room for clues and hidden messages and then try to put it all together to figure out the key phrase.  There are word searches, patterns and other challenges designed to get you thinking in a lot of different directions.
Escape the Rubicon will take place in a dedicated space designed in partnership with ShowFX Inc., a staple for Hollywood studios' engineering, design and fabrication of custom entertainment equipment.
Stay tuned for tomorrow's post as we celebrate 99 days of Harmony!