99 days of Harmony: Bionic Bar showcased at South Beach Wine & Food Festival
In:
Royal Caribbean's Harmony of the Seas will debut in less than 99 days and to celebrate, we are counting down every day with a brand new blog post all about Harmony of the Seas.
Bionic Bar at South Beach Wine & Food Festival
Royal Caribbean's Bionic Bar was on display at the South Beach Wine & Food Festival last week.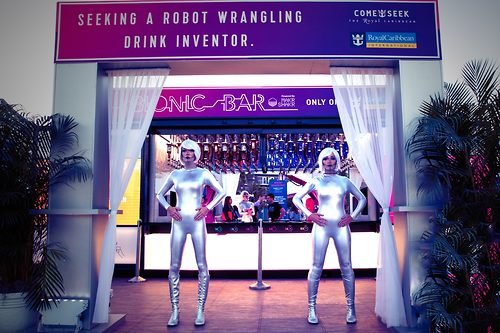 Makr Shakr, the company that built the Bionic Bar, showed off their creation that is coming to Harmony of the Seas during the opening night of the festaival.
The robot bartenders did not miss a beat while mixing and shaking cocktails to the rhythm of the music, becoming a hot spot for selfie-snapping. 
The Bionic Bar will be featured on the world's newest and largest ship,Harmony of the Seas when she sets sail from Fort Lauderdale, FL in November 2016.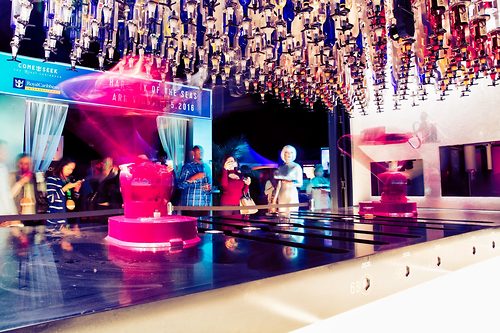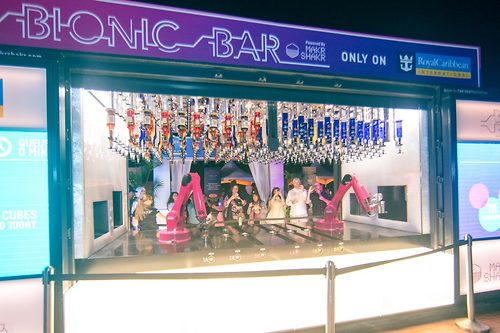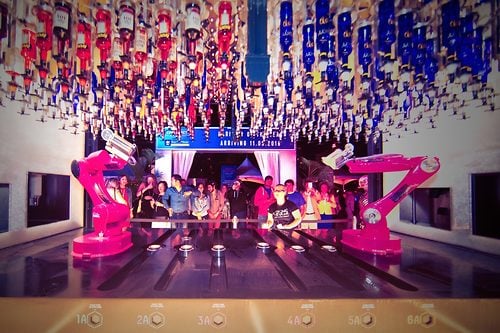 All photos by Royal Caribbean International
Stay tuned for tomorrow's post as we celebrate 99 days of Harmony!