In:
During its fourth quarter earnings call today, Royal Caribbean announced it was expanding its price integrity policy to not offer any new discounts within 30 days of a sailing, on all Royal Caribbean cruises (excluding 3 and 4 night sailings).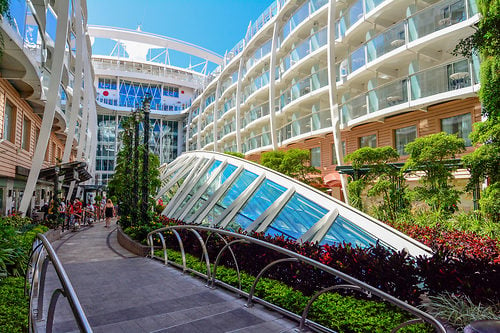 The price integrity policy has been in place for about a year in the U.S., Canada, U.K. and Ireland markets and protects against last minute discounts in the weeks leading up to a cruise.  Up until now, the exact time of when the policy became effective depended on the sailing, and could be within the last 10, 30 or 40 days.
In December 2015, Royal Caribbean decided to alter the policy, as a means of simplifying it, by stating there will be no price drops 30 days before any Royal Caribbean cruise, not including 3 or 4 night cruises.
Royal Caribbean Ltd Chairman and CEO Richard Fain explained that the price integrity policy is easier in the public's point of view, as well as the revenue managers and that it is important to have a clear policy that everyone can understand.
"All of this makes the policy easier to understand and to implement. We are a strong believer that clarity and specificity in a program like this is important because otherwise, the exceptions undermine the integrity of the program, even if they are in fact very rare. "
"During this time, we have granted no exceptions to the policy since its adoption, and we have no intention of doing so now. Nevertheless, we have seen a double digit percentage improvement in the booking window over this period, and we believe that the policy helps solidify brand preference. "
"An unforeseen benefit we have found is the reduced number of bookings taken at a discount before we get to the focus period. Living the spirit of the policy has helped our revenue managers make better pricing decisions and it has been roundly applauded by the travel agents that are so central to our success."
"When we introduced the policy, we were transparent with you all that an upfront cost would result in some cabins going empty rather than being filled at deep last minute discounts. We know that in 2016 we will still see some residual impact relating to these empty cabins, but by 2017, we feel comfortable  that the impact will be positive."
Fain also added that they feel they have the policy right, and they do not expect to make any further changes to the policy in the near future.