In:
Royal Caribbean's eagerly awaited deployment opening schedule appears to be available for its world wide cruise itineraries.
A new Royal Caribbean document points to when Royal Caribbean will post the deployments for regions around the world.
Week of February 22, 2016
Week of February 29, 2016
Week of March 7, 2016

Caribbean, Bahamas & Northeast

Week of March 21, 2016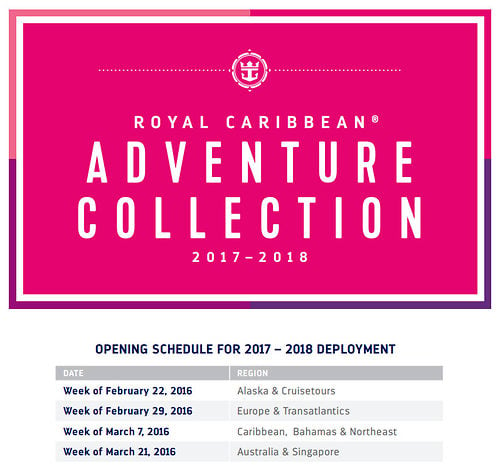 All itineraries and openings are subject to change without notice. 
Deployment schedules gives consumers an idea of when to expect particular cruise schedules to become available to start looking at future cruises.