In:
Some guests may be quick to group all of Royal Caribbean's specialty restaurants together as offering similar experiences, but there is one restaurant that breaks the mold.
Wonderland was introduced on Royal Caribbean's Quantum class ships and has quickly become a favorite for its whimsical, over-the-top experience it offers alongside some really good food.
For guests looking to try something different and bring a bit of "show" into their meals, Wonderland is a superb choice and it promises to be a dining experience you will be talking about for a while.
Here are five things guests will love about Wonderland restaurant.
5. The décor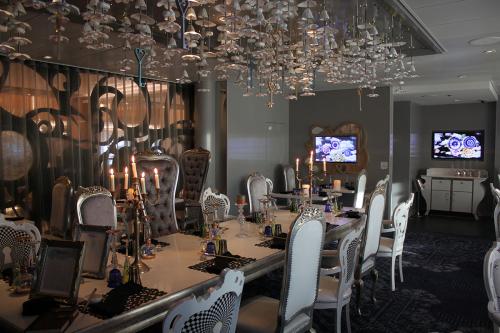 Someone at Royal Caribbean spent a lot of time on the look of Wonderland and it definitely shows!
Before you even set foot inside the restaurant, there are odd features surrounding the entrance that draws attention and gets people thinking about what the heck is inside.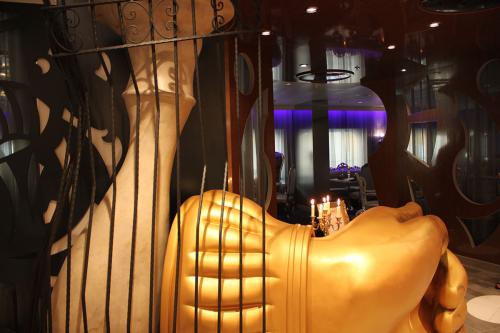 Upon entering Wonderland, there is stuff everywhere.  
Candelabras, odd glasses, all sorts of chairs, mirrors and more.  It all combines to send a message to guests of, "this is not your typical restaurant".
4. The eccentric staff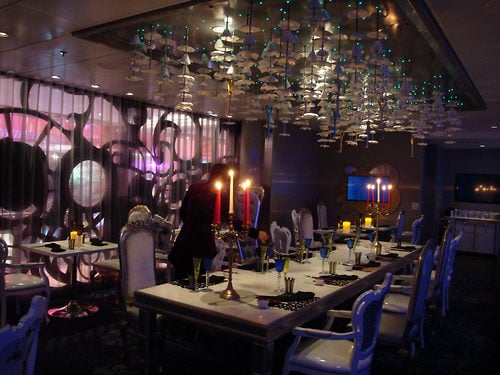 Much like the decorations, the staff working at Wonderland are as fun to interact with as they are attentive in their duties.
Your waiter is your guide through the Wonderland experience.  He or she will take you along each step of the meal, and many add an element of wit to the experience.
Dining at Wonderland is more than just another place to eat.  Rather, it is an opportunity to try something completely different and the wait staff is part of the experience as much as the food.
The fun thing about the wait staff is they will make jokes, offer suggestions and immerse themselves in the role.  It all combines to make for an unique experience.
3. Painting your menu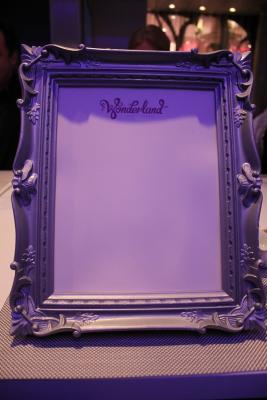 There is something undeniably cool about how you get your menu at Wonderland.
After being seated, your waiter will present a blank canvas to you along with a paintbrush and you are encouraged to dip your paintbrush in the water provided and start painting.
Spoiler alert: your brush strokes reveal the menu at Wonderland it is just plain cool!
While the trick may be relatively simple, it is something no other Royal Caribbean restaurant offers and is part of why Wonderland is so much fun.
2. The terroir beef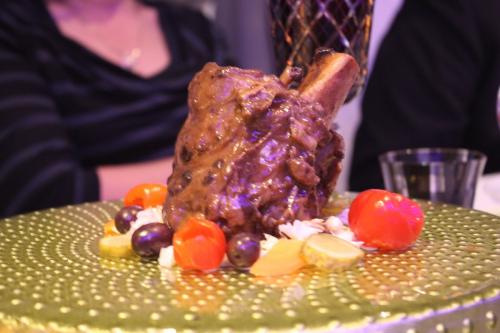 Of all the food available in Wonderland, our favorite is the fall-off-the-bone terroir beef.
This is a slow cooked beef dish that is served still on the bone, accompanied by river stone potatoes with a bordelaise sauce.
Essentially, this is a super-soft cut of beef that will melt in your mouth.  Oh, and it is really, really tasty too!
1. The desserts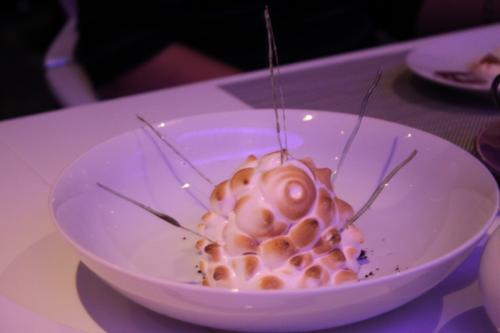 There is a lot of food to try at Wonderland, but if you are going to be adventurous for one part of the meal, make sure it is at dessert.
Wonderland offers a lot of favorites that have been altered slightly, such as yogurt pops, basked Alaska and Boston cream pie maze. 
The strategy for dessert is simple, try them all and leave your belts in your stateroom.