In:
It seems like everyone is curious what the various stateroom types look like, so we bring to you these photo tours of various stateroom categories.
Today, we have an inside stateroom on Brilliance of the Seas in category N.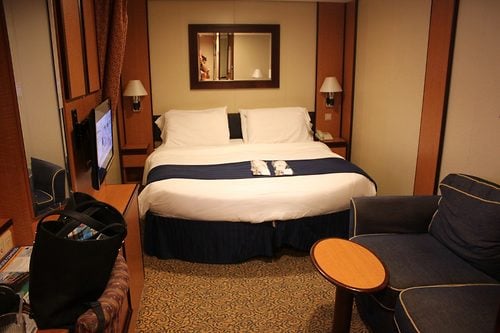 On Brilliance of the Seas, we reviewed stateroom 3545, which is located on deck 3 closest to the forward elevator bank.  Entry to the room is by your SeaPass card.
Category N staterooms on Brilliance of the Seas are listed at 165 square feet and can accomodate two guests.  There was a surprising amount of space for an inside stateroom, perfect for one or two passengers to live comfortably.
The bed is joined together but can be split apart if need be, with a nightstand on either side of the bed.  
There is a flat screen television attached to a tilting arm, such that the television can be pointed straight across or swung for optimal viewing in bed.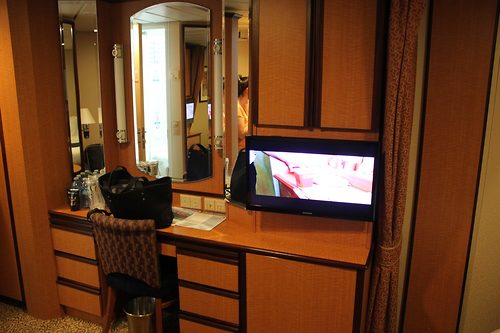 There is also a sofa, closet, sitting area with desk, drawer space and vanity in the room.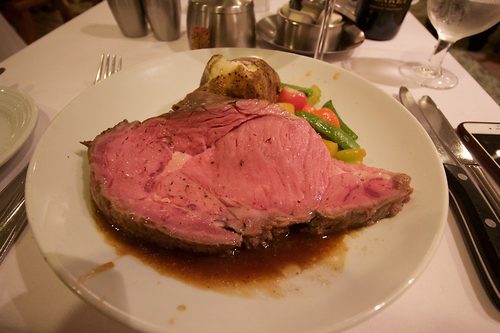 The bathroom contains a sink, shower and toilet.  In our room, the shower had no plastic door, but a curtain instead.  I am not certain if this is standard for Brilliance of the Seas, or just a special case in our room.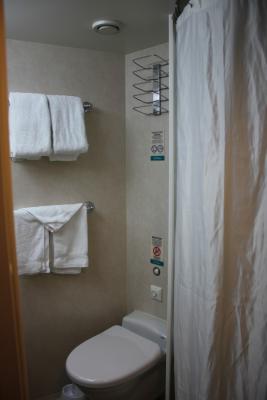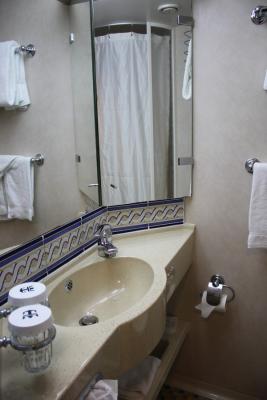 The desk features two electric outlets.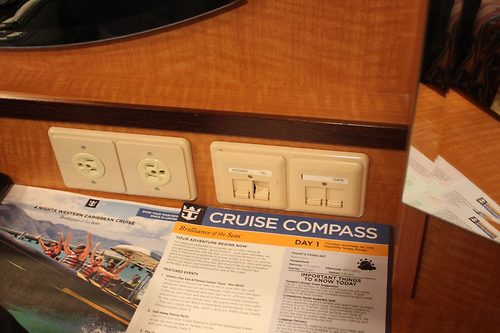 There is a large closet near the entrance of the room, with the most storage space available.