In:
We're still about 6 months away from the debut of Royal Caribbean's brand new cruise ship, Harmony of the Seas and like so many of our readers, I just can't wait to see everything this ship has to offer.
Royal Caribbean has been holding back some details about the ship to help build up the excitement so today we're going to list the top five things we're excited to finally hear about.
5. Who will be her Godmother?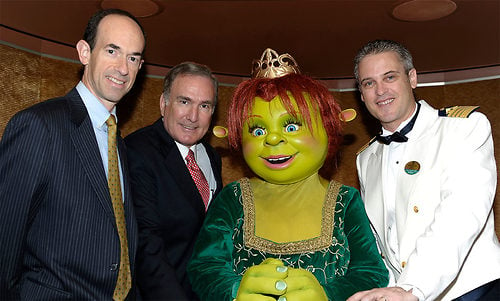 It is part of maritime tradition for a cruise ship to have a celebratory Godmother, whose job it is to christen the ship officially.
The Godmother is present for a vessel's naming ceremony, where she officially proclaims the ship's name and wishes it safe journeys to all its passengers and crew.
Sister ship Oasis of the Seas had seven godmothers, one for each neighborhood: Gloria Estefan, Michelle Kwan, Dara Torres, Keshia Knight Pulliam, Shawn Johnson, Jane Seymour and Daisy Fuentes.
Harmony of the Seas' other sister ship, Allure of the Seas, had Princess Fiona (from Shrek fame) as her godmother.
4. Abyss slide details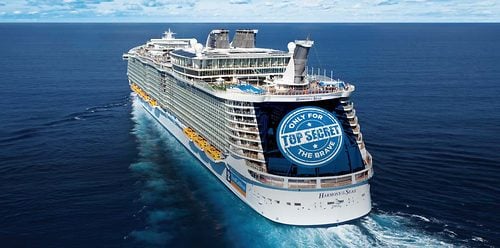 Royal Caribbean has been hinting at what we can expect with the 10-story slide coming to Harmony of the Seas but we do not know everything yet.
Specifically, we do not know what the new slide will look like or where exactly in the Boardwalk the slide will be.
We do know it is a "dry slide" (as opposed to a water slide) and it will begin in the Pool and Sports Zone at the aft of the ship down to the Boardwalk neighborhood below.
3. What will be the Broadway show?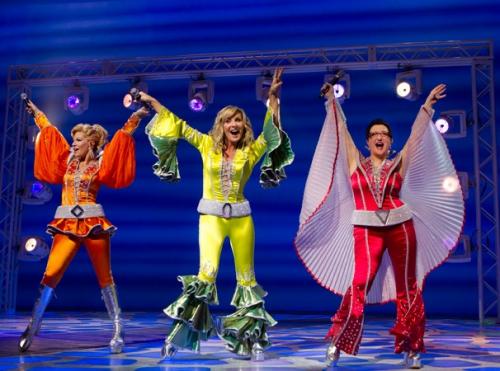 It seems no new Royal Caribbean ship can be launched these days without a Broadway show and we have yet to find out which show from the Great White Way will debut on Harmony of the Seas.
Ever since Royal Caribbean started adding Broadway shows to its ships with Oasis of the Seas, fans have been clamoring for more great Broadway entertainment onboard.
Royal Caribbean has had these Broadway shows call a ship home over the last few years
Hairspray (retired from all ships)
Saturday Night Fever
Chicago (retired from all ships)
Mamma Mia
We Will Rock You
2. Shows and other onboard entertainment
Broadway shows are not the only kind of entertainment we want to know more about.  Oasis class ships have a reputation for amazing entertainment and there's plenty more to learn about.
Ice skating shows, AquaTheater shows, shows in the Royal Theater and other kinds of entertainment are always at the top of Royal Caribbean fans priority list.
Looking back on the shows we have enjoyed on the other two Oasis class ships, there are definitely some questions about what we can expect to find listed in the Cruise Compass every day.
1. What will be the other cool surprises?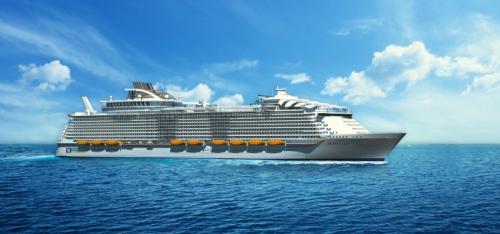 My gut feeling is that Royal Caribbean is far from done trying to WOW us with what to expect on Harmonyof the Seas.  
This is a company that is always looking to out do themselves, so I'm most excited to read about what amazing new innovations are also coming to Harmony of the Seas.
Perhaps some of these surprises will be covered in the questions asked earlier, but whatever surprises come our way will help shape the direction of Harmony of the Seas and help make this ship stand out in a very competitive market.
What are you most interested to still know about Harmony of the Seas? Tell us in the comments!