In:
Royal Caribbean will be adding three new water slides to Liberty of the Seas, including the first Boomerango at Sea.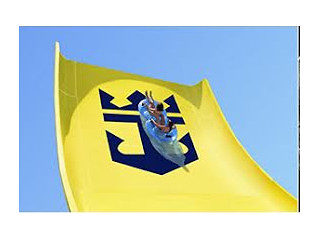 Liberty of the Seas will be undergoing a multi-million dollar renovation in January 2016, as she settles into her new homeport of Galveston, Texas in 2016. The Sports Deck will be re-imagined and the three new water slides will be a focal point of it.
Liberty of the Seas will have three slides, a Boomerango and double body racer slides.
The Boomerango will let guests ride in rafts, where they will "plummet down a steep drop, then shoot up a nearly vertical wall, high into the air, for a moment of weightlessness".
The Boomerango appears to be a water slide built by WhiteWater and here is a video of a Boomerango that may be similar to the one coming to Liberty of the Seas.
Royal Caribbean had announced in July 2015 it would add a water slide to Liberty of the Seas.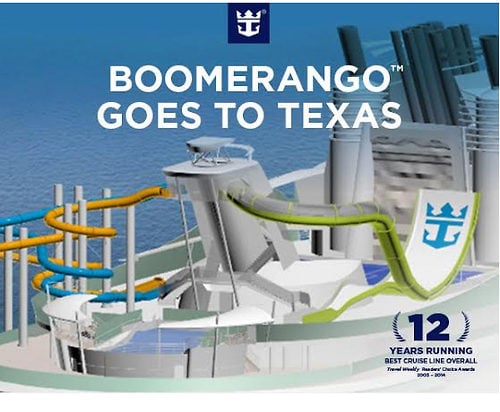 Do you want to ride on the Boomerango?  Share your thoughts in our comments below!