In:
Royal Caribbean announced today it has named Jim Berra its new Chief Marketing Officer.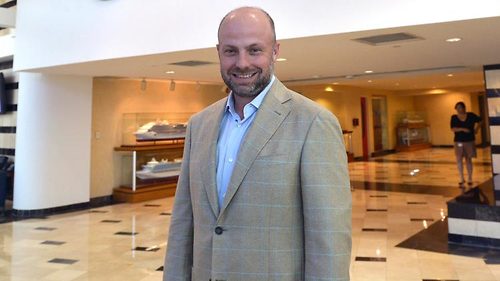 Photo by Orlando Business Journal
Jim will be responsible for all aspects of the cruise line's marketing program, including brand strategy and positioning, consumer and trade advertising, web and loyalty marketing, research, brand development and communications. He will report to Michael Bayley, Royal Caribbean International President and CEO.
Royal Caribbean CEO Michael Bayley commented on the appointment, "We are delighted to have Jim join our team. With so many exciting initiatives on the immediate horizon for our brand, we feel that Jim's impressive history of creativity and proven results will continue the momentum of innovation the brand has created."
Jim joins Royal Caribbean after most recently serving as senior vice president and chief marketing officer for Carnival Cruise Line, where he oversaw the company's advertising, public relations, customer marketing and digital efforts.
Previously, he served as senior vice president and general manager for Rodale Interactive, where he led the development and marketing of the company's online businesses. Rodale is a global media company publishing some of the best-known health and wellness lifestyle magazines and books. Prior to that Jim also held various marketing positions at Starwood Hotels & Resorts including as the senior vice president of customer marketing and strategic alliances, where he oversaw Starwood's loyalty programs, customer relationship management and strategic alliances. Jim began his marketing career at Hyatt Hotels & Resorts.
Jim received Bachelor's degrees in economics and philosophy from Northwestern University. He has been recognized with several awards and was listed as one of the World's 50 Most Influential CMOs in 2013 and 2014 by Forbes Magazine; received the Industry Impact Award by Inside Flyer Magazine; and was included in Brand Week's list of Next Generation Marketers.