In:
At a media event in New York City last night, Royal Caribbean mentioned Jewel of the Seas will have a revitalization in April 2016.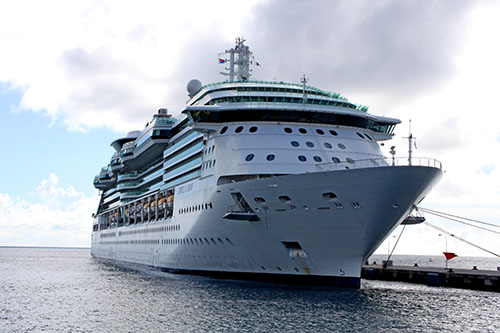 No word yet as to what the revitalization will entail, but TravelPulse reports the new features will be announced, "early next month."
Jewel of the Seas is one of the last ships in Royal Caribbean's fleet to not have had a revitalization yet as part of the fleet-wide effort to bring features and onboard amenities from the Oasis class to the rest of the ships.
One change that is very likely to happen is the removal of the Seaview Cafe, based on the fact all the other Radiance class ships have had their Seaview Cafes replaced with a new specialty restaurant when they had a revitalization.
UPDATE: We originall reported the date of Jewel of the Seas' refurbishment being in April 2017 but that was in error. It will be occuring in April 2016.  We apologize for the error.