In:
Royal Caribbean has signed a deal with Alfa Laval to provide Royal Caribbean ships exhaust gas cleaning systems known as scrubbers.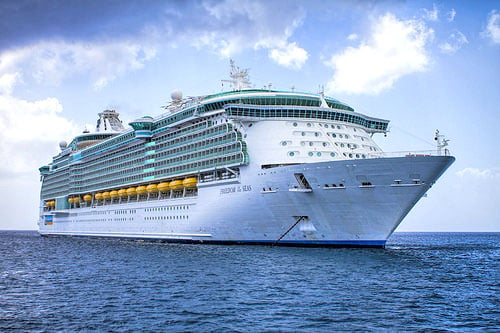 Freedom of the Seas, Independence of the Seas and Liberty of the Seas will each receive a hybrid scrubber with multiple inlets, while Adventure of the Seas will receive an inline hybrid with one main engine connected.
The Alfa Laval PureSOx exhaust gas cleaning system is gaining ground in the cruise ship market. Following a lengthy selection and qualification process, four PureSOx scrubbers have been ordered by Royal Caribbean. Three of these will be PureSOx 2.0 systems as presented at SMM 2014, while the fourth will be the first test inline version of PureSOx. 
Royal Caribbean Executive Vice President, Maritime Harri Kulovaara, commented on the deal, "SOx scrubber systems are part of our commitment to meeting or exceeding important environmental standards, as they allow compliance even where low-sulphur fuels have limited availability," says . "We chose Alfa Laval and PureSOx on the basis of strong references, a strong technical platform and a strong willingness to cooperate in implementing the technology on our vessels."