Ovation of the Seas stop in New Zealand in jeopardy
In:
The Ports of Auckland, New Zealand might be saying "no thank you" to Royal Caribbean's brand new cruise ship, Ovation of the Seas.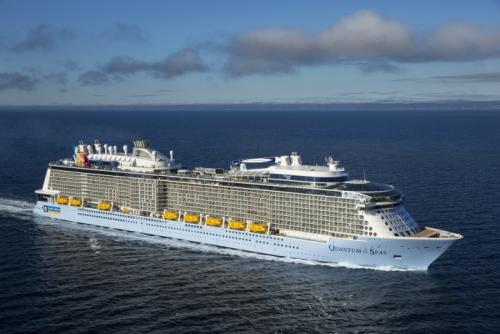 Earlier this week, the porth authority decided not to build a wharf extension that is necessary for a ship the size of Ovation of the Seas to dock at.  Now the Auckland Council has taken over negotiations in an effort to have the ship stop in Auckland.
Royal Caribbean still believes Ovation of the Seas could still stop in Auckland after meeting with port and council representatives yesterday.
"Absolutely, after that meeting I believe Auckland will be a possibility.  It was very positive, we put our requests and got the promise they will look at that, and come back with a final answer," Royal Caribbean port captain Nik Antalis told Radio New Zealand.
A flurry of political warnings and maneuvering began on Friday when Ports of Auckland announced the 98-metre-long Bledisloe 3 extension would not be completed and thus, Ovation of the Seas would not be able to visit.