In:
Royal Caribbean announced that Ovation of the Seas, the third Quantum-class cruise ship, will be homeported in Sydney, Australia for the winter of 2016-2017.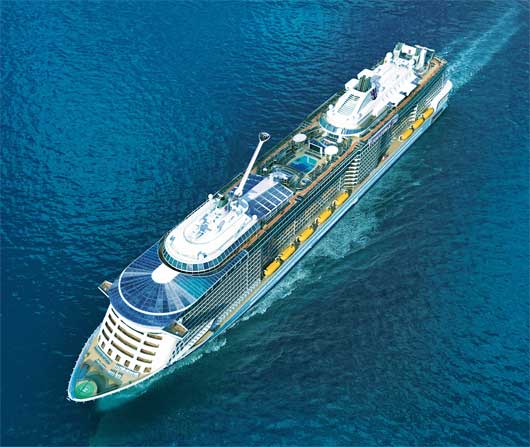 When she arrives, Ovation of the Seas will become the largest cruise ship to ever sail out of Australia and will also be the most technologically advanced ship in the region.
Ovation of the Seas will be the fifth ship in the Royal Caribbean Australian fleet for winter 2016-17, joining four other Royal Caribbean ships:Voyager of the Seas, Explorer of the Seas and Radiance of the Seas in Sydney and Legend of the Seas in Brisbane.
Additional details for the Royal Caribbean's winter 2016-17 season will be revealed at the end of April.
"Royal Caribbean has been breaking the boundaries in Australian cruising since we arrived in 2007 but today, we have completely changed the face of the cruise industry, making the single largest investment in Australia by any cruise line," said Gavin Smith, regional vice president, Royal Caribbean, Asia Pacific. "Ovation of the Seas will completely redefine the idea of cruising in Australia, taking the industry to the next level by offering a host of incredible never-before-seen features and technologies. This demonstrates our belief in, and long term commitment to, the Australian cruising market."