Royal Caribbean to plug into Vancouver shore power
In:
Royal Caribbean will start using shore power when their ships dock in Vancouver, British Columbia, Canada, reducing at-berth emissions by allowing the ships to shut down diesel generators while in port.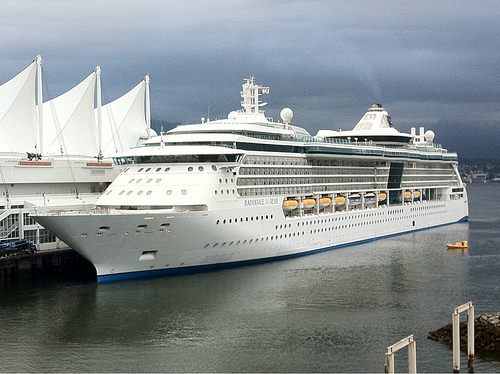 The advantage of using shore power is it reduces marine diesel air emissions by allowing ships to shut down their engines and connect to BC Hydro's electrical grid while at dock.
Royal Caribbean is joining other cruise lines such as Disney, Holland America and Princess who are already using shore power at Port Metro Vancouver.
"Since its inception in 2009, shore power connections in Vancouver have reduced greenhouse gas (GHG) emissions by more than 11,000 tonnes," said PMV.