The five most exciting Royal Caribbean cruises in 2015
In:
November is almost over and that means time is running out of 2014, but that also means that we're close to 2015 and already next year is shaping up to be a big year for Royal Caribbean.
If you're considering booking a Royal Caribbean cruise for 2015 and want to be a part of Royal Caribbean taking a step forward, then consider these cruises (assuming there's still availability).
5. Explorer of the Seas refurbishment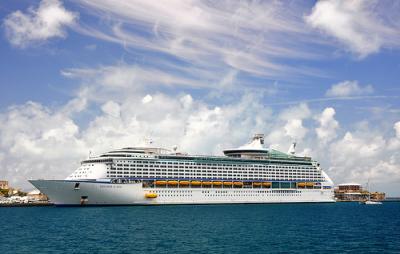 Explorer of the Seas will be the last of the Voyager class ships to get a ship-wide refurbishment next year and when she emerges from her month-long dry dock session, she will be a brand new ship.
Changes coming include a new FlowRider surf simulator, 3D movie theatre and a new range of onboard restaurants. There will also be refurbished staterooms and suites, plus virtual balcony staterooms. 
In late April 2015, Explorer of the Seas will offer three- to 16-night roundtrip itineraries from Southampton, England to the Mediterranena, Canary Islands and Northern Europe.
4. Allure of the Seas goes to Europe - May 2015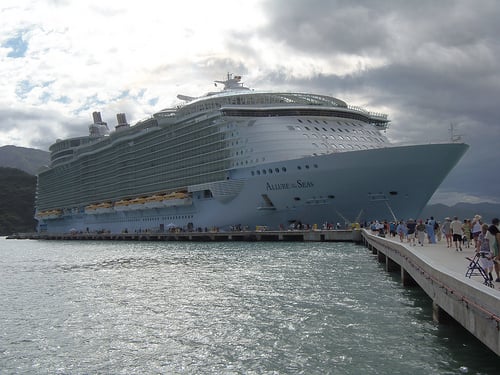 Allure of the Seas is heading to the Mediterranean in May 2015 to spend the summer season in Europe instead of the Caribbean.
This will be the first time an Oasis-class ship has left Florida to spend an entire season in a different region.
Allure of the Seas will offer seven-night cruises from Barcelona to Palma de Mallorca, Spain; Marseilles, France; and La Spezia, Civitavecchia (near Rome) and Naples, Italy. Passengers can join the ship either in Barcelona or Civitavecchia.
3. Liberty of the Seas comes to New York - May 2015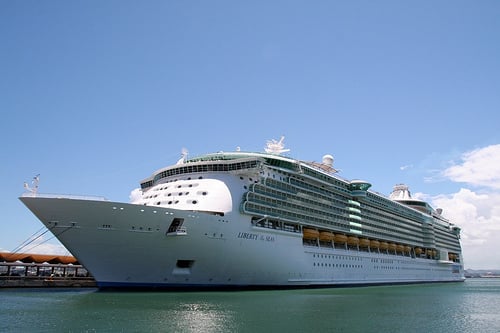 A little lost in all the excitement over the Quantum class is the fact Liberty of the Seas is coming to the Big Apple in 2015.
Having a Freedom-class ship based in New York is a big deal and while she may not be as new as Quantum of the Seas or Anthem of the Seas, she is a rather large ship that offers quite a bit.  Broadway shows, great onboard dining, FlowRider and so much more.
Liberty of the Seas tends to "fly under the radar" when it comes to Royal Caribbean hype but she's a wonderful ship and for a New York market that has been used to Explorer of the Seas for the most part, Liberty will be a big deal.
2. Quantum of the Seas begins epic journey to China - May 2015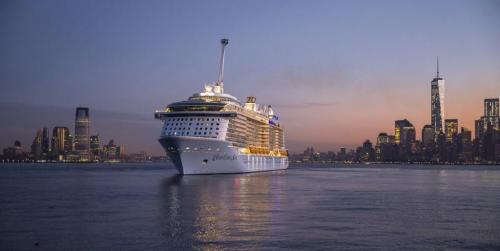 As we all know, Quantum of the Seas is heading to China but her journey there is a cruise experience in of itself.
Royal Caribbean has organized a 53-night cruise around the world for Quantum as she makes her way to the far east.  Epic is the least of the adjectives to use for this kind of a cruise.
Starting on May 2, 2015, Quantum of the Seas will depart the New York City area and head to Shanghai (Baoshan), China and stop at some of the most cosmopolitan cities along the way.
If 53-nights is a bit too much, you can also choose from five other mini-sailings built into the 53-night affair, ranging from three to 16 nights.
An 11-night Ocean Voyage – Cape Liberty to Spain cruise, departing May 2, 2015, from Cape Liberty Cruise Port in Bayonne, N.J., to Barcelona, Spain, with calls at Ponta Delgada, Azores; and Cartagena and Palma De Mallorca, Spain, 

A 16-night Suez Canal – Barcelona to Dubai itinerary, departing May 13, with calls at Rome (Civitavecchia) and Naples/Capri, Italy; Athens (Piraeus), Greece; and Aqaba, Jordan, 

A 14-night India & Southeast Asia itinerary, departing May 29, which features overnights in Dubai, UAE; Cochin, India; and Singapore, as well as calls at Muscat, Oman; and Penang, Malaysia, 

A 3-night Short Malaysia itinerary, departing roundtrip from Singapore on June 12 , calling at Kuala Lumpur (Port Klang), Malaysia, 

And a nine-night Exotic Asia itinerary that departs June 15 from Singapore to Shanghai (Baoshan), China, with calls at Ho Chi Minh City (Phu My), Vietnam; Xiamen, China; and an overnight in Hong Kong. 
1. Anthem of the Seas inaugural cruise - April 2015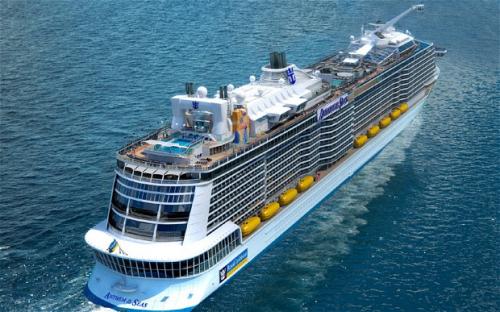 In 2015, it will be all about Anthem of the Seas, as she debuts in Southampton, England to the public. Like sister ship Quantum of the Seas, Anthem of the Seas will offer a brand new cruise ship experience.  Unlike Quantum, this ship will stick around England and North America for a while longer so there's more opportunity to see her.
Inaugural cruises are always a big celebration and if Quantum of the Seas' inaugural was any indication, there will be a lot of hype coming with Anthem's first official cruise.