Royal Caribbean UK wants Quantum-class ship to always call UK home
In:
Speaking to TTG, Royal Caribbean vice president Dominic Paul, indicated his office wants to keep a Quantum-class cruise ship based out of the UK for the foreseeable future.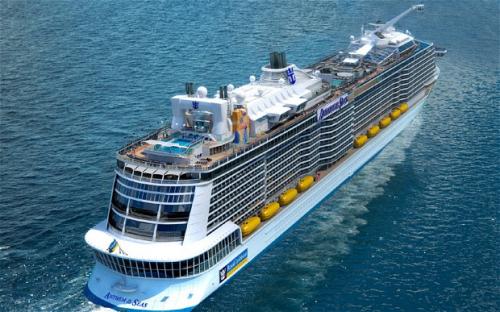 The addition of Anthem of the Seas to the UK market was a big move for Royal Caribbean.
"For us to place a brand new $1 billion ship in the UK is massive. By bringing it to the UK, we're saying that we recognise this is a strategic market for us. The goal is to have a Quantum-class ship staying in the UK – we're not just doing this for one season. We want Anthem to be seen as an iconic UK ship, assuming that it is successful.," he told TTG.
"I would think it would have a long successful future here [in Southampton]," he added.
Paul wasn't worried about concerns over too much capacity in the market due to the larger ship, "When Independence came to the UK people said it was a really big ship to fill, but it's got a really strong following now. People have sailed on it time and again – it's been highly successful."