In:
Quite often when you are shopping for the right Royal Caribbean cruise, you will want to mull over if the cruise you find is the right one for you as well as other considerations to be able to take the time off.  But what happens when you find a great deal on a cruise or the perfect cabin but can't commit to booking yet?  Royal Caribbean offers courtesy holds.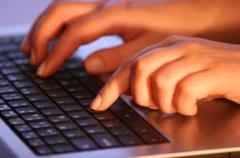 A courtesy hold is a complimentary 24-hour period where you can lock in your desired stateroom and price without putting any money down.  It assures you that your cabin and price will be saved for exactly 24-hours to give you some more time to decide without missing out on what you found.
Anyone can place a courtesy hold, and if you are booking on your own, there's an option on the Royal Caribbean web site to do so, as well as if you call Royal Caribbean directly.  Additionally, travel agents can place courtest holds on your behalf.
Between when you place the hold and 24 hours later, you must pay at least the deposit price to keep your cabin as well as price.  You can optionally pay the full cruise price as well if the cruise you are considering is still outside of the finaly payment date.
After 24 hours, if you have not made any payment, your courtesy hold will expire.  You can create a new courtesy hold after your first hold expired, however you may be subject to new pricing and the cabin you selected may be taken by someone else in the time between placing a new hold.
An important concept to understand about courtesy holds is that in Royal Caribbean's computer system, a courtesy hold is a de facto reservation.  Meaning, if you place a courtesy hold and then tomorrow there is a new sale that is only for new reservations, technically speaking your courtesy hold is an existing reservation and you would not qualify.
Courtesy holds are a great way to give yourself a little more time to decide on which cruise is right for you without risking losing out on a great stateroom and/or price.