In:
Royal Caribbean has confirmed that it is testing an an all-inclusive alcohol and unlimited internet packages.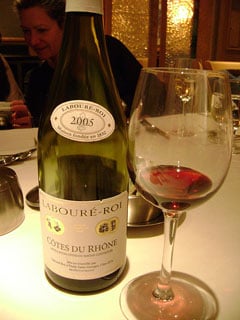 Royal Caribbean confirmed packages are being tested but added, "We do not have final details on which ships would receive the packages at this time or what those packages would look like."
According to passengers aboard Allure of the Seas, the unlimited alcohol package is being offered currently for $55 per person plus 15% gratuity and both of the people in her cabin had to sign up for it.  
Reports are the package includes all house wine, beers under $6.25, fountain sodas, well/call or premium brands of liquor and frozen drinks. It does not include room service, specialty coffee, minibar items, canned sodas, bottled water or bottled juices.  
Another passenger reports that the unlimited internet usage package is available onboard Allure of the Seas for $149 a week.
Royal Caribbean confirmed Allure is testing such a package but wouldn't offer additional details on which ships are part of the trial, which ships might eventually get the package or what the package will ultimately cost.