In:
Royal Caribbean along with Carnival, Holland America and Princess cruises have informed the government of Panama that they want to invest $30 million to build a new cruise terminal on the Amador Causeway.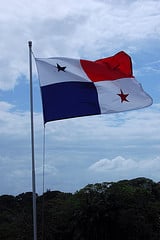 The proposal would be awarded for a period of 20 years, with the option to renew for another 20 years and would be built near the Balboa Yacht Club and storage tanks
Panama would use a plan similar to that used in 1997 when they leased the port of Colon in 2000.  
Representatives from the cruise companies visited the site in order to make technical recommendations for the specifications of the tender being prepared by the Panama Maritime Authority.