Royal Caribbean will invest in Greek port of Heraklion
In:
Greece has been hampered by bad economic news for months now, but Royal Caribbean is doing its part to help the nation out a little.  Royal Caribbean announced it will invest in the port of Heraklion by spending money on port infrastructure upgrades, construction of a hotel and a conference center.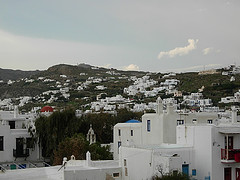 Royal Caribbean's strategy in Greece is to target six ports: Piraeus, Heraklion, Thessaloniki, Rhodes, Kos and Mykonos.  The plan is to transform one of these ports into a cruise hub, which will bring in thousands of visitors each day.
Currently, Heraklion and Rhodes are the leading candidates for that distinction.
The plan includes port infrastructure and construction of a 4-star hotel, a conference center of 1,000 square meters, a shopping centre of 3,000 suare meters and a marina for 120 yachts.
Royal Caribbean estimates over a 5-year span that 800,000 passengers per year could visit Heraklion, which would bring an annual revenue of over €3 million.