In:
Royal Caribbean has changed the way guests pay for a few of its specialty restaurants.  Chops Grille, Rita's Cantina and the Seafood Shack have all changed from a one price for everything to a "surcharge plus a la carte" menu.  Basically you will now pay a fee to dine at these restaurants and then pay a price for each item you order on top of that.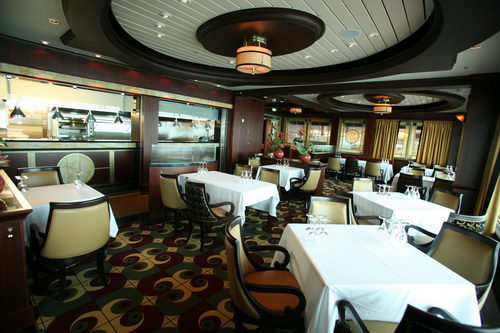 Royal Caribbean had recently increased the the fee to dine at Chops Grill from $25 to $30 per person earlier this year. Rita's and the Seafood Shack also changed earlier this year when they charged a $3 up-front service fee, and all items are a la carte. In addition, a 15 percent gratuity may be added to the bill.
So why the change in pricing structure?  Royal Caribbean spokeswoman Janet Diaz told Cruise Critic that, "increases bring the cover charges in line with the premium and exclusive offerings found at our specialty dining venues, which offer a high quality experience at phenomenal value.  A la carte allows guests to better customize their experience and what they would like to pay.  Rather than charging one cover charge for a person who may just want a salad and another guest who may want shrimp, there are different price points based on what a guest orders, similar to land-based restaurants." 
Diaz also mentions that the price change wasn't generating sufficient gratuities for the restaurant staff, which added to the reason to change, "We looked at what gratuity split is taken out of a typical traditional cover charge and applied a similar formula to the a la carte menus, making the necessary adjustments based on concept, service level, etc. With this system it allows to cover for the gratuity, while keeping the menu pricing at the lowest level possible."