Designer of Central Park on Oasis of the Seas wins award
In:
Ambius, the group responsible for the plants decor in Central Park on Oasis of the seas, was "recognized for excellence in plantscaping sector" at the 18th annual PIA Interior Plantscape Hall of Fame and Awards Banquet at the CalScape Expo 2010 on September 2nd, 2010 at the San Diego Sheraton Hotel & Marina.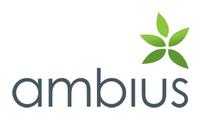 Amibus' Mark Hawry accepted four awards for his teams work on bringing the best of land to sea with the Central Park project for Royal Caribbean's Oasis of the Seas ship.  Central Park showcases a revolutionary design that features a center of the ship that is open air and features lots of lush plant life.  
Central Park serves as a public area with pathways, seasonal flower gardens and canopy trees.  It provides cruisers with another and unique choice in outdoor space.  
Hawry accepted three Award of Excellence citations for Oasis of the Seas including oversight of the Exterior Garden, the installation of Central Park and the design and provisioning of the ships' silk replica and preserved foliage. Central Park on Oasis of the Seas also picked up the prestigious Judge's Award, which was awarded for the most outstanding overall project in 2010.