In:
Royal Caribbean sponsored a study of "Study on the Royal Caribbean Cruise Market in Spain" and announced the results, which were prepared by the market research institute IPSOS Marketing.  The goal of the study was to analyze the current situation of the cruise market in Spain.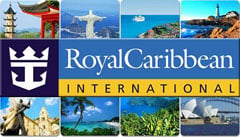 The study indicates that 75.4% of people who have taken a cruise are quite or very satisfied with their cruising experience.  In addition, the study listed profiles of most cruise passengers, with families and couples with children topping the list of potential cruisers, with an average age of 35-50 years old.  The study also revealed that 25% of the population plans on taking a cruise in the future.
Royal Caribbean CEO in Spain, Belén Wangüemert, commented, "The growing number of families on cruise ships is a phenomenon that, in the case of Royal Caribbean, is mainly due to the fun and excitement of the program for children and young people, Ocean Adventure, as well as the agreement we have recently signed with Dreamworks".
It appears cruising is becoming very popular in Spain as 33.5% of respondents of respondents that have taken a cruise before do not want to do something else on their vacation. This surprising data "supports the high levels of loyalty and satisfaction between cruisers' admits Wangüemert Bethlehem.  "Once a person chooses this type holiday, the chances are high that you return to make another cruise."
The study also revealed that the 70% of Spanish people prefer Mediterranean cruises, followed by Northern Europe (8.1%) and the Caribbean (6.4%) . While there was a large majority preferring where they cruise, respondents were less clear when they like to cruise with 56% of them choosing the summer, 23.9% prefer the autumn and only 17.8% and 2.3% prefer the spring and winter, respectively.
Interestingly, 42% say they have not completed a cruise yet because of price "Obviously this is a false belief and we have to explain everything that is obtained at a reasonable price. The price-quality ratio is excellent cruise, "says Wangüemert.