Royal Caribbean Blog Podcast Episode 437 -
Perception & reality with the cruise industry and Omicron
In: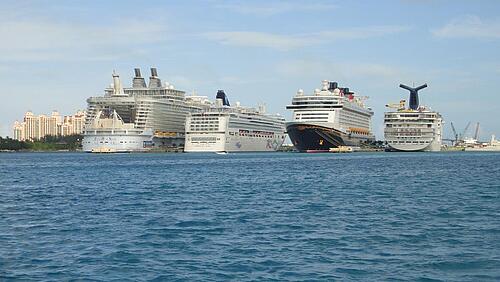 Listen to the Show
The Omicron variant and CDC updates have all generated plenty of headlines about going on a cruise ship, but lost in the shuffle is what it's actually like to go on a cruise.
What you don't necessarily read about is the hard work cruise lines are engaged in behind the scenes to care for passengers and crew members, as well as work with government stakeholders on how to lead the entire travel sector with unparalleled protocols.
Matt talked with Bari Golin-Blaugrund from Cruise Lines International Association (CLIA) this week about what the cruise industry is doing right now during the Omicron variant in order to not only keep everyone onboard healthy, but talk about the double standard media attention cruise ships are getting.
"In the in the news, what you're seeing on the headlines are that this that passengers are having such negative experiences and it's just not a totally accurate picture or complete picture of what's going on," Ms. Golin-Blaugrund pointed out during our talk. 
"I really think that we need to, as an industry, need to do a better job of getting those positive stories out there."
Share with me your thoughts, questions and comments via...
You can subscribe to the Royal Caribbean Blog Podcast via iTunes, Google Play, Stitcher or RSS.
On this episode: Matt HochbergBari Golin-Blaugrund
Running time: 52:05