Royal Caribbean Blog Podcast Episode 376 - A Royal wedding
In: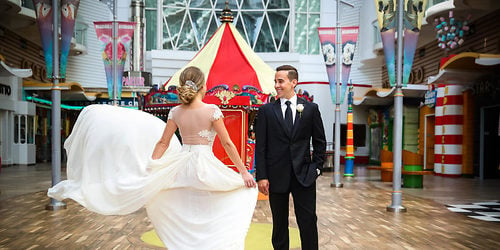 Listen to the Show
Getting married on a Royal Caribbean cruise is not only a wonderful way to celebrate someone's big day, it's also a very affordable ceremony as well. This week, Rebecca shares her cruise story of getting married on Allure of the Seas.
Share with me your thoughts, questions and comments via...
You can subscribe to the Royal Caribbean Blog Podcast via iTunes, Google Play, Stitcher or RSS.
On this episode: Matt Hochberg, Rebecca Winneberger
Running time: 24:00