Royal Caribbean Blog Podcast Episode 327 -
A look back at 50 years of Royal Caribbean dining
In: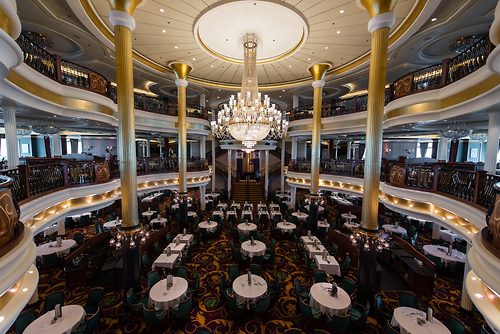 Listen to the Show
The 50th anniversary of Royal Caribbean's founding is this year, and the cruise line is celebrating a rich tradition of cruising achievements, milestones and accolades. Whether launching a new ship, redefining the onboard experience or adding new activities, Royal Caribbean has been a trailblazer in the cruise industry for half a century. Their record of accomplishments includes the dining experience onboard as well. Anyone that has cruised on Royal Caribbean before knows that eating onboard has changed a lot over the years, and this week, we are lucky enough to be joined by Royal Caribbean's head of food and beverage to take a look back at the cruise line's legacy of dining.
Share with me your thoughts, questions and comments via...
You can subscribe to the Royal Caribbean Blog Podcast via iTunes, Google Play, Stitcher or RSS.
Show Notes
On this episode: Linken D'Souza
Running time: 34:32