Royal Caribbean Blog Podcast Episode 322 - Reaching Pinnacle Status
In: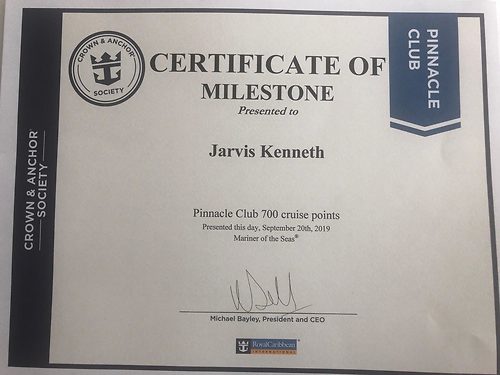 Listen to the Show
Few cruisers ever reach Pinnacle Club status in Royal Caribbean's Crown and Anchor Society, but this week we talk with a listener who just hit this illustrious mark.  We talk about what it takes to get to Pinnacle, and what it means to him.
Share with me your thoughts, questions and comments via...
You can subscribe to the Royal Caribbean Blog Podcast via iTunes, Google Play, Stitcher or RSS.
On this episode: Matt Hochberg, Ken Jarvis
Running time: 42:35