Royal Caribbean Blog Podcast Episode 305 - An inside look at creating Perfect Day at CocoCay
In: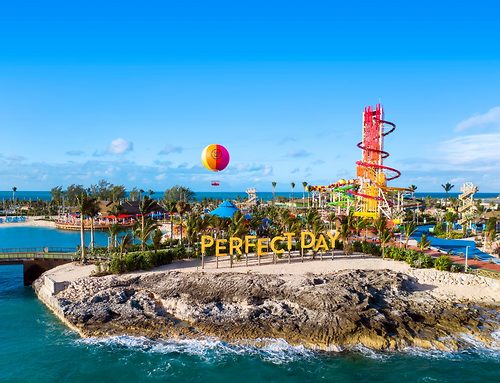 Listen to the Show
Royal Caribbean has once again changed the landscape of what a cruise vacation can offer with its $250 million transformation of Perfect Day at CocoCay. Royal Caribbean sought to offer its guests a combination of "thrill" and "chill" and over the course of many months, created an entirely new private island experience. But how did we get from CocoCay to Perfect Day at CocoCay, and what kind of work went into the entire project? I'm honored to have joining me this week Claudia Diaz-Gonzalez, who spear-headed this project for Royal Caribbean, and took some time to share the stories behind making Perfect Day at CocoCay a reality.
Share with me your thoughts, questions and comments via...
You can subscribe to the Royal Caribbean Blog Podcast via iTunes, Google Play, Stitcher or RSS.
On this episode: Matt Hochberg, Claudia Diaz-Gonzalez
Running time: 38:16