Royal Caribbean Blog Podcast Episode 260 -
Booking another cruise onboard
In: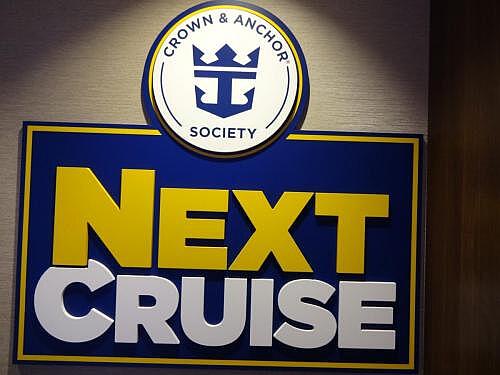 Listen to the Show
It's not hard to imagine being on a Royal Caribbean cruise and enjoying an incredible family vacation when suddenly you have the epiphany that you ought to do this again. And again. And again. Booking more cruises comes hand in hand with having a passion for cruising, and this week, we are going to talk about Royal Caribbean's NextCruise program, which offers some incentives for rebooking onboard. We will talk about what the program offers, how to take advantage of it, and what you need to know before rebooking.
Share with me your thoughts, questions and comments via...
You can subscribe to the Royal Caribbean Blog Podcast via iTunes, Google Play, Stitcher or RSS.
Show Notes
On this episode: Matt Hochberg
Running time: 41:16