Royal Caribbean Blog Podcast Episode 132 - Royal Promenade
In: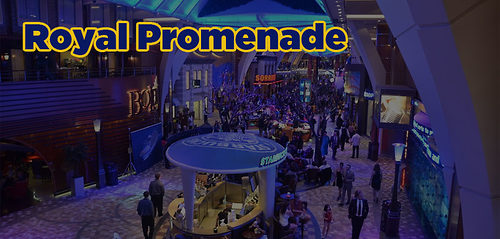 Listen to the Show
There are certain aspects of a Royal Caribbean ship that guests associate with being truly a Royal Caribbean feature. Over the years, Royal Caribbean has added a lot to its ships but one particular feature stands out as something unequivocally Royal Caribbean and that is the Royal Promenade. This cavernous hub of shopping, dining and entertainment is an area of many Royal Caribbean ships were it seems guests are always going to spend time. This week, I want to look at what the Royal Promenade offers, some of my favorite things about the Royal Promenade and why you will very likely be spending a lot of time there too.
Share with me your thoughts, questions and comments via...
On this episode: Matt Hochberg
Running time: 38:32