 Posts

14

Joined

Last visited
Recent Profile Visitors
The recent visitors block is disabled and is not being shown to other users.
Caleb's Achievements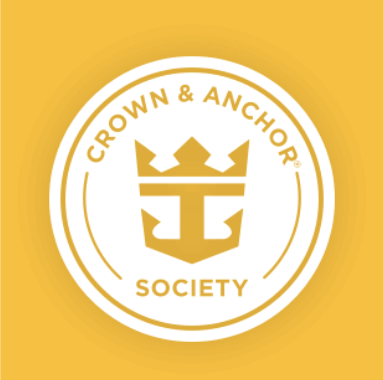 Gold (2/7)
129
Reputation
Days Eleven: Willow Today was our last day here so I woke up early to play with my cousins. We played a couple board games then had breakfast. It was time for our final excursion: sled dogs! We got to play with all of their 62 dogs. Lots of them enjoyed getting up on their hind two legs and dancing with us. There was this dog named Patsy who's the great x22 granddaughter of Balto and Togo. She was the sweetest out of all of them. If you ever go, be sure to look out for Tenzing, he bites anything hanging off of you and almost stole my scarf. After we played with them for a bit, it was time to mush! Since it's summer, we weren't on sleds and instead had the dogs hooked up to a UTV. I got to stand in the back the whole time. It was really cool to see these dogs run and funny thinking my own dog was sleeping at home. Once we were done mushing, we played with the puppies! They were adorable, but one of them tried to eat my hair. I even got to hold one. We got hamburgers or hotdogs, chips, and cookies included with the whole experience for lunch. It was amazing and if you're ever in Willow, you should definitely give Snowhook Adventure Guides of Alaska a try. Once we got back to my cousin's house we played on their trampoline for a little bit. Then we tried out their ATVs. I didn't drive, but it was pretty cool to ride with my dad. I think I've been on every mode of transportation this trip. It was time for the inevitable packing. Somehow we made it all fit, even with our souvenirs. We played a couple more board games then said bye. Before we left I made sure to get myself a sled dog. Plush of course. Then we were on our flight and headed back home. Shortly after we took off, my mom opened the window shade one last time and above the clouds, we saw for our first time Denali. We are now members of the 30% club, meaning only 30% of visitors to that area actually get to the see the mountain. Clearly it's a very elusive and exclusive mountain. So I started this blog to find out what there was in Alaska for teenagers. In Optix, they go with the flow and do whatever everyone wants to do. You can almost always look for something fun to do there when they're open of course. There's also tons of activities onboard and off board for anyone. I'd definitely do it again. And a big thanks to everyone who made this blog happen. My mom for having the idea, my dad for posting it, my brother for pictures, my family and friends for encouragement, and most of all to you, my reader, cause without you, none of this would really matter so thank you for taking the time to read my blog. Thanks for tuning in to my Alaska Adventure!

Days Nine and Ten: Denali Park We woke up early and got our stuff together to drive to Talkeetna. We boarded a connection bus to get to Denali Park which arrived at about noon. We had booked a bus tour at Denali Park but didn't know until that morning if it'd leave at 1:00 or 3:00 in the afternoon. It left at 3:00, so we had three spare hours to explore gift shops and the visitor center there. They had these junior ranger activity books that we started. We got lunch at their little restaurant. They were the only food for a while so they could charge however much they wanted to, and they did, a burger and fries was fifteen bucks! After lunch we went to this short movie about Denali Park. It was really cool and if you go there and have half an hour to spare, I recommend it.Finally it was off to the Tundra Wilderness Tour. We got on a bus that was crowded enough that most people had to sit next to someone, but luckily enough I got two seats to myself. We saw a moose almost as soon as we pulled out and then along the way about five more. We also saw some caribou (which are just reindeer in the wild), a ton of ravens, and a ptarmigan, the Alaska State Bird. On one mountain we saw a bunch of Dall sheep. From a distance they just looked like little white specks, but the bus had this super zoom camera that linked up to little TVs on the bus so we could see the sheep on the screen. My favorite out of all the animals we found was this one grizzly bear. This one was trying to sleep but just couldn't seem to get comfortable. It was kind of hilarious and adorable. Sadly, the cloud cover was too think to see Denali, but overall the tour was fun. The tour bus dropped us off at hotel near the Rainbow Village, where we were staying tonight. Along the way to the hotel we stopped and looked at some gift shops and got dinner! We went to this place called Prospectors Pizzeria. It was amazing, although a little overpriced. We got to the hotel and dropped all our stuff off then decided to check out this ice cream place a lady recommended to us. Sadly, by the time we got there it was closed. It occurred to us we'd want breakfast the next morning so we went and got some pastries at a small grocery store and some snacks. We tried to go to some other stores but almost everything was closed by 10:30, so we just went back to the hotel and went to bed.The next morning, we took a shuttle back to Denali National Park. We arrived early to board our train tour for the day, so we could watch a short sled dog movie. It was really cute and I'd definitely watch it again. My brother and I got to finish our junior ranger activity books. The prize for finishing it was a wooden junior ranger badge that had a special design on it since it was the hundredth anniversary of the Denali National Park Sled Dog Kennels.Afterwards we got on the train tour from Denali to Talkeetna. It was a really comfortable train with tons of leg room, a glass dome, and it's own dining area. It was the last car on the train so there was this little porch you could go out on that was open air. We didn't see many animals, maybe one moose, but the scenery was amazing. There was the Hurricane Gulch Bridge that was super tall and looked like you were on the top of the world. I kind of wish we could've stayed on the train longer. The train dropped us off in Talkeetna and we went shopping in a couple of the gift shops nearby and I got a dream box. Legend says that if you write down your dream and put it in, then hold the box and think of your dream before you go to bed every night, it'll come true. Mine has my name on it and a wood burning of bears.Our cousins picked us up and we went to a river and tried to skip rocks. What we really did was sink a bunch of rocks. We picked up subway for dinner on the way home and a couple groceries. Once we got home, we ate and the played some board games. Then it was time for a surprise. Among the groceries was ice cream! After way too much sugar we played more board games. All the sugar was probably why we stayed up too late but at least we slept well once we all crashed. Stay tuned for my Alaska Adventure!

Day Eight: Starting Our Post Cruise Adventure Sadly, we had to get off the cruise today. We had time to eat a quick breakfast and then go back to the room to get all our stuff. There was the option to check our bags and get them when we got off, but we didn't want to damage any of our suitcases so we took them all. Once we got off the cruise we were in Seward where the bus tours are. We were really early to our tour so we sat on a bench and waited for the bus to arrive. Fifteen minutes before it was supposed to leave my dad got a text saying we were put on a different bus company. This bus was almost entirely full already and there were only four seats left and none of them were together. Only one each on the third, fifth, sixth, and seventh rows. I was in the seventh with a window seat. We had great driver and tour guide on the bus named Mike and Brenna. We drove for a while then got to the Exit Glacier. We got out and went to hike for about an hour. It was a bit of a difficult hike for me but that could just be because I don't hike much. We got to this overlook pretty close to the glacier and got some awesome pictures. Then it was back to the bus and on the way to Alaska Wildlife Conservation Center. We got to the wildlife park and they gave us all our lunches and a water bottle. The lunch had a sandwich (ham, turkey, or roast beef), carrots, potato chips, and cookie. It was a really good lunch, but we didn't have any tables designated for us so we found these rocks that looked like benches near the bear enclosure to eat. After we ate, we went to see the bears, owl, bald eagle, wolves, porcupines, caribou, moose, and a lynx. We would've seen more, but eating took up a lot of our time and we had to get back to the bus. Our next stop was a ski lodge. We didn't go skiing but we did go up the ski lift. It's not like the benches that are open, it was a gondola and could hold thirty-ish people. It only took us five minutes to go about 2,000 feet up. Once we were up there it wasn't much colder, but there was snow! I made a little snowball and threw it at the ground. An Alaska trip isn't complete without snow. The last stop was the Ulu Factory in Anchorage. We only got five minutes there so we went in the gift shop then right back on the bus. An ulu is a curved kind of knife that's special to Alaska. We got one at an earlier port. We were a little late on drop offs. We were supposed to be at our stop around 5:15 PM, but we got there at 6:45. If you go on this tour be sure to not have a immediate activity afterwards because you might be late. My dad's cousin picked us up and it was an hour and fifteen minutes to her house in Willow, where we were staying for the night. We got there, had pizza for dinner, watched a show, unpacked, and went to sleep. Stay tuned for my Alaska Adventure!

Day Seven: Hubbard Glacier It's the last day of the cruise, but don't worry, it's not the end of my adventure or of my blog just yet. We tried to wake up early but I slept till 8 am. We got bundled up then went outside to see the glacier from the ship. It was pretty cold but the glacier looked so cool. There were pieces of ice floating all around in the water. There was this one piece that looked like a swan. Ice bird instead ice berg! We then got a quick breakfast and went back outside to get some more pictures with it. After we had seen every possible angle of the glacier my mom and I went to do some scrapbooking. It was only thirty minutes long so we only had time to get the supplies and make a little scrapbook out of the scrapbooking paper. It was fun and seems like a good idea to keep memories. Earlier this week we signed up for the egg drop. Now it was finally time to build it. We had a design that had a paper cup with balloons all around it and a parachute on top. We went to the ninth floor in the Centrum for the competition and if we had been launching straight down the egg would've been fine. Sadly they made us launch over a bar and it tipped and the egg fell out. We went to get lunch and on the way I found another duck! This one looked like a Wonder Woman duck and she was hiding by a ship map. Afterward we went to do a riddle contest. We only missed two questions but still lost. We stayed to do another trivia and got smoothies. The smoothies were amazing, but each was seven bucks so if you get one, enjoy it. I sure did, my strawberry one was amazing. My brother and I left in the middle of the trivia to go rock climb. Neither of us had rock climbed in a while so we couldn't make it all the way to the top, but I think I did pretty good for it being my first time. We all met back in the cabin and got fancied up again. Since it was the last night there wasn't any photos though. We went to a variety show that had two songs by the orchestra, a tango dance, and comedy. It was really good and all the performers were really talented. Next it was time for dinner. I had a Caesar salad, turkey, and apple blossom a la mode. It was all amazing, but I didn't have time to stay for dessert so my brother brought it to me at teen karaoke. A friend and I sung "If I Had A Million Dollars" together. It was really fun and my dessert was still warm when I got to it. I went to play some ping pong with a friend and my brother. None of us were really good at it but we had tons of fun. I'm pretty sure we hit it on the floor more than on the table. At least it was entertaining. We went back to Optix one last time. We got out Twister and played a couple rounds though we weren't really sure who won. We played a bit of foosball then had to leave. We got back to the room and helped finish packing till about 1:00 in the morning then we were out like a light. Stay tuned for my Alaska Adventure!

Day Six: Skagway We docked early today so we woke up early. We had a very quick breakfast then got started on exploring Skagway. We were supposed to have an excursion, but it was canceled so we just explored the city. We went shopping for a while. My brother got a lot of cool display souvenirs with moose and sled dogs on them. I got some earrings with the colors of the northern lights. After we were finished shopping, we decided to rent some bicycles and go around the city to see some nature on them. I think we were going to rent regular bicycles but then we found electric bicycles for only a little bit more. They had two modes on them. You could pedal with varying amounts of help from the engine or you could use the throttle. I got up to 20 miles per hour in both, but for most the time I was at around 16 mph. It was really really fun and my favorite experience yet. The shop we rented from we Klondike Electric Bikes and they were amazing. On the bikes we went to Gold Rush Cemetery which was really beautiful. There was a waterfall there and the water was really cold. Then we went back on the bikes and went a little farther to a little beach with a ton of rocks. We tried skipping rocks, but since we'd never done that before, none worked so we went back and returned the bikes. We shopped a little bit more, then decided to go on a hike. We went to Yakutania Point which was a hard hike since it was really windy. We stood on a giant rock that made it look like we could've just been blown off into the ocean. It was really fun, but very windy so we left to the ship. We got to do some Harry Potter trivia but we didn't win. Then I rushed off to do teen table tennis. I'm very bad at table tennis so I only got to do the first round but it was really fun cause I got to do it with a friend. We got back to the room and I blogged a little bit. Yet again we got fancied up and got some more pictures done then went off to dinner. I got Caesar salad, spaghetti, and molten chocolate cake with ice cream. They were all absolutely amazing and the cake was to die for. We went to Optix and we played twister. I lost the first round, but tied the second. Then there was a Mario Kart tournament. I made it past the first round but lost in the second. It was still really fun. We went back to the room and fell asleep in a snap. Stay tuned for my Alaska Adventure!

Day Five: Sitka We anchored at about 7:00 this morning and since we have a front room, it woke us all up early as the anchor was lowered. There weren't enough docks for all the ships that were going to be here today so we had to tender. For any of you who don't know what that is (I didn't), tendering is when you board a smaller boat, such as the lifeboats, from your ship and go to a smaller dock. Usually you have to get a ticket to tender and they'll call your ticket number when it's your turn. The captain had told us yesterday that we could tender from 8:00-9:00 AM with no ticket. Only problem was everyone wanted to do that and they couldn't use all of their lifeboats so the line to board was super long. Finally we got to the front of it and boarded the tender. There were about a hundred people in there in total. It was helpful cause it brought us right to town, whereas if we docked, we'd have to take a ten minute shuttle. We planned to get in port with tons of time to spare before our afternoon excursion to shop. We also did a walk up a little hill to get some good pictures. For our excursion, we got into a sightseeing boat that had a nice warm heated area with a tiny little shop where you could get complimentary hot chocolate, tea, and donut holes. There was also a second floor that was open air so you could see really well. We saw about five whales, a ton of sea otters, and sea lions. They were all amazing to see and I wouldn't trade that excursion for anything else. Afterwards, we went back to the ship to catch a movie. We got a little more fancied up but not too much since it wasn't formal night and headed off to get some pictures. Dinner was great. I had tomato soup, steak, and tres leche. The tomato soup and tres leches were amazing. The steak was a little fattier than I'd prefer. My brother and I rushed off to a teenager silent disco right after. It was really cool and I'd do it again. They had these light up headphones that would switch color depending on what music you were listening to. Then we went to Optix and I learned how to play Super Smash Bros! I won twice after I figured out the controls with my favorite character, Princess Peach. There wasn't any schedule for Optix so we just hung around then went back to the room and yet again fell right asleep. Stay tuned for my Alaska Adventure!

Day Four: Icy Strait Point I practically overslept again today. By the time I woke up, we were already in port. We had a quick breakfast then got all our layers and rain gear on since there was lots of wind and rain. We got off the ship and headed off to find another magnet after posting the blog. We didn't find one immediately but what we did find was a free ride through a forest on a gondola. There was a giant gift shop there and another gondola you had to pay for to go up to the mountains. We opted for shopping instead of going up. There was a perfect magnet that matched the one we found in Juneau. We also got a deck of foil cards. It was still rainy and cold so instead of walking to Hoonah we started to head back to the ship. On the way we saw a whale come up for air. It was so magnificent and majestic. Even if you're not paying for a whale watching tour, I definitely recommend being on the lookout for whales. We got lunch then walked around the ship a bit. We were going to go to a trivia but unlike most activities they started on time and we were late so we missed out. I went to the library and did the daily puzzle they had there then went looking for a book. Instead of finding a good book, I found a duck! There were these ladies in the library playing Kings in the Corner so I asked them to teach me how to play. They gladly did and we played a few games. One of the ladies told me that she and her daughter had been looking for a duck all cruise and couldn't find any, so I gave her the one I found. I won two of the games we played then had to go back to the stateroom to read and write for a bit. Now it's time for the duck of the day! I hid the blue duck named Dewey. My brother hid the yellow, Huey, and my dad hid the green, Luey. Duck Tales! Oh wait, this isn't Disney. Oh well. We got all fancied up and went for pictures. Then we went to a magic comedy show with Bill Cook performing. He was amazing at magic and I couldn't stop laughing. If you're going on a cruise with him performing, go to the show. If not he was on Penn & Teller so you could look that up. It was the best show I've seen all cruise. We went to dinner a little rushed since the show ran over a bit but still got there on time. I had a fruit cup, lasagna, and vanilla ice cream. I know, a boring meal, but it was really good. After, I went to get my first souvenir. I love cruising and one piece of it I love is the towel animals they put in your room. We had stopped by the photo desk and found the perfect thing for me. It was a stuffed elephant that looked like a towel animal! Now I can feel like I'm on a cruise whenever I want. My brother and I went to Optix where it was very chaotic. There were super competitive people playing video games and foosball. We just sat in a quieter corner until most of them left. Then we chose to do a scavenger hunt since there was no activity planned. We won and got metal straws and a pop socket for a prize. Then we played Mario Kart and I got second in the first round. We couldn't finish the game though since we had to be back to the room by 11 pm and went to sleep. Stay tuned for my Alaska Adventure!

Day Three: Juneau I slept in so much today, to around 8 am. Once we got up and ready for the day, we had a quick breakfast. The plan after that was to go swimming, rock climbing, and then play mini golf, but it was too cold and windy to do any of that. So my parents headed off to scrapbooking. I didn't want to go with them so I went to Optix and played another game of foosball. I lost and no one wanted a rematch so my brother and I went to hide the duck of the day! Today's duck was Seńior Quacks. My brother hid the duck today in his favorite place, a bush. Good luck finding him. Hint: he's blue. I got bored just sitting in the room afterwards so I went back to Optix and played a game of twister and won! I played foosball and yet again lost. I'm trying to get better at it but I'm not sure how well that's working out. There was a paper airplane competition that I attended thinking it'd just be fun and I wouldn't win anything other than a keychain if I did end up winning. There were three rounds. The first was distance on floor level. I passed that easily. The second was distance over a longer distance and you had to make it to the other balcony. I almost missed it but made it and moved on to third, test of height. My plane wasn't designed for height so I missed, but I still got third place, and I got not only a keychain, but a medal too. We had a quick lunch at Windjammer, then went on shore to Juneau. We canoed on Mendenhall Lake and got really close to the glacier. I even touched a big chunk of ice with my oar. It was really great, but was also little cold. If you do that excursion I definitely recommend layers and the outer layer being water resistant or quick dry. We shopped for a bit and found our magnet for Juneau. My family travels a lot and everywhere we go we get a magnet from there to put on our giant magnet boards at home. We boarded the boat right before we pulled out of dock. Since we were cutting it so close, we had to rush to dinner with all our stuff. At dinner for the past few days, we've had a table for eight and no table mates so half the table is empty. Finally, three people joined us. They seemed pretty nice and were very friendly and talkative. For dinner I had Caesar Salad, Pork Chop, and Mississippi Mudpie. All of them were amazing, but there was a bit too much fat and bones in the pork than I'd like. My brother and I went to Optix again after dinner and played the Logo Quiz. We got 48 out of 50 of them right. We also played foosball but didn't have the time to finish the game. Below is the schedule for Optix today. They never have times on them but the first one always starts at 9 pm and the last ends at 12 am. Usually they each last half an hour to an hour. Then we went to a comedy show with Alvin Williams performing. He was hilarious and his show was family friendly and slightly interactive. We had a crowd that was quieter and smaller so he kept making jokes on how we were so quiet. Overall I totally recommend going to his show. We went back to the stateroom and as always, I fell right asleep. Stay tuned for my Alaska Adventure!

Day Two: Sea Day and Inside Passage This is morning we had a bit of a late start. I, of course, woke up around 6 am and read a bit but everyone else slept in a little bit later. It's colder today so I'm wearing a long sleeve shirt under a t-shirt and I'm warm and cozy. At breakfast the pancakes were wonderful as well as the chocolate donut. The whipped cream was a little strange, it tasted like butter and I didn't really like it. We went to a sudoku competition and some other guy finished the puzzle in almost four minutes! I'm not great at sudoku so I turned my paper into origami. Afterwards we listened to a talk about the Klondike Gold Rush and Mounties, but we couldn't stay the whole time since we wanted to go to the Alaska Port and Shopping Show where they gave us some great tips on where to shop and a coupon for a free pendant that I might show a picture of in the next post. Then we had a quick lunch and my mom and I headed off to a lady's pamper party. A little bit later we went to a Disney trivia and we won, only missing one question! My brother and I went to go to Optix, but a sign on the door said "At the basketball court" so we figured they were playing basketball which neither of us wanted to play. We headed back to the stateroom and I wrote some in my nook. Later we found out from the Royal Caribbean app that they were playing dodgeball, not basketball. I would've liked to play dodgeball, but I only found out after they were done so I guess you should always check the app or go see what Optix is doing if they're not there. Today's duck of the day is Belle. She's my favorite duck because she has a book. I wanted to make sure she liked where she was hiding so you can guess where she went. You guessed it, in the cozy little library on deck nine. We went back to see if she was still there a couple hours after we hid her and she was. Hopefully a book lover finds her soon. We played around in the room a bit and I read some. Surprisingly, we found internet from the Canadian shore for a little bit and posted my blog yesterday even though we were at sea. Tonight was formal night so we got all fancy and took some pictures. Sadly when I'm fancy, I'm wearing a dress and sandals and therefore a bit cold. But it was okay since we staying inside most the time. Once we got all the pictures we wanted, we rushed off to the production of Piano Man. We got there about ten minutes late but could still find some seats. I figured it would've been a bunch of Billy Joel songs with a small amount of storyline, but then they started playing Elton John and then Wizard of Oz. I got very confused and the storyline was nonexistent. The tech team had some problems moving set and with lighting and audio. I only stayed because the performers were amazing even with the random script they had to go off of and I love music. Then we rushed off to dinner. I had a fruit cup, roasted chicken, and carrot cake. I have to say, all three were amazing and I entirely recommend them, though the carrot cake is not there every day, so be on the lookout for it. These were some of the activities to do in Optix, but I didn't do any of them. A friend told me the selfie hunt was quite a workout and was fun. I played on their foosball table. I won and then we went back to the stateroom and I read some more in my nook and watched the beautiful sunset which seemed to never end. I read until I almost fell asleep in my nook, then had to get in bed and sleep. Stay tuned for my Alaska Adventure!

Day One: Embarkation Finally, the day to get on the cruise! We woke up around 6:00 AM since we haven't quite adjusted to the time zone yet and we just lazed around our Airbnb for an hour or two. Then, since we're in Canada, we decided to find a local place to have breakfast and found Tim Hortons which was amazing. I got a chocolate croissant and definitely recommend going there. After breakfast, we had a bit of time to spare so we went to a lighthouse at Stanley Park. It was windy and rainy so we had on rain jackets but I wished I had my gloves. The weather is in the 50s and 60s so that's a little chilly for a Floridian. Then it was off to the cruise port to board the ship! It all went pretty fast until we got to the room to wait to board, but that wasn't too bad either. Once we got on we went to Windjammers, the buffet, and had lunch. The burgers there were amazing, but for dessert the only ice cream they had was chocolate so I got a slice of pound cake instead. Once we were done with lunch, we played a quick game of ping pong and then headed off to see the stateroom. It was bigger than any other stateroom that I've been in before, since my parents booked the "Ultra Spacious Oceanview". When I first heard that, I was most excited that we would get to see the ocean, but I absolutely love how much space we have too. There was this little room with a bunk bed in there for me and my brother to share and it had a curtain to separate it off from the rest of the stateroom. The best thing about the whole room was these two giant windows with a platform to sit in them. There was plenty of dresser and closet space to put everyone's clothes. It's pretty great. A little bit later we went to the check out the teen club, Optix. The soda bar isn't open anymore, and there's a lot of video games in there. It seems like a great place to meet up with friends, have a nice chat, and it has scheduled activities everyday. Finally we had started moving from the dock, so we went up to the top deck to get a cool picture with the Lion's Gate Bridge as the ship passed below it. It almost looked like we wouldn't make it under. We went to dinner and everything seemed so fancy. We have great waiters who somehow always refilled our drinks without us even noticing he was there. I got Caesar Salad for a starter, which was amazing, New York Strip Steak for the main course, and Apple Blossom a la mode for dessert. Both the starter and dessert blew me away, but I was a little disappointed that there wasn't any A1 or any sauce but it was great other than that. After rushing through dinner, I went to Optix to do a scavenger hunt. It was this question sheet that you had to run around the ship and try to find all the answers. My group didn't finish all the questions, but we won with the most questions right. The grand prize… a highlighter. Honestly I would've loved it even without the prize. We are participating with Cruising Ducks so I went back to the stateroom and got my duck of the day to hide before getting some sleep. Today's duck was named Scrooge. Stay tuned for my Alaska Adventure!

We haven't seen a paper Teen Cruise Compass so far, but she has taken a pic of the schedule they had written on a board in the club which will be included in her posts.

Travel Day Post After a 4:00 AM wake up call, we were on our way to the airport to catch the first flight. Unusually, lines for both checking bags and security were shorter than expected when we got to the Orlando airport. We did have a bit of a holdup before we could get to our gate though. One of our bags had to be searched because they didn't know what something in it was. So they took it aside and pulled out our lunchbox that we brought to eat on the second flight. The perpetrator was a block of cheese. Luckily that didn't make us late for the first flight and we got on with no problem. Sadly my dad couldn't sit next to the rest of us on the plane, but he was only a row up and across so it was alright. The flight was smooth and I got a cup of hot tea about halfway through. We got off at Toronto and only had an hour and fifteen minutes to get through customs and catch the flight to Vancouver. Customs was pretty easy too, we had to walk a lot and then we got to the desks with the people checking everyone. You show them your face and passport and they make sure you are who you say you are and then they ask if you're bringing any food. If you had meat or dairy, they had to make sure it was sealed and from the USA. We had brought salami and that troublesome block of cheese so it took a little longer but then we were on our way to our gate. The best part about customs was that we got to skip the whole security line. Then we were on our way to the flight to Vancouver and got there just in time to board. The five hour Vancouver flight was tiring. This time they had soda so I got Sprite and my mom got Diet Coke. I tried to sleep on the plane for a bit, but I've never been able to sleep that well when we're flying. When we started the descent to Vancouver, we saw the mountaintops peeking out from the clouds and it all seemed so magical. Once we got our checked bags, we headed over to pick up our rental car. It was a little small for all our stuff, but we made it work. Then we were off to the Lynn Canyon to see the suspension bridge. The whole forest was like we stepped into a fairytale and we hiked for an hour. We might have done more, but there were so, so, so many stairs. Either way, I highly recommend it, just don't forget your water bottle and camera. We got to the Airbnb which was rather comfortable and had our airplane leftovers for dinner. Then we got the must do of any vacation: ice cream! It was at this cozy little place called Welcome Parlour Ice Cream that had a kind of sampler dish where you could get four scoops of ice cream. I shared it with my brother, Jonathan, and it was amazing. Then we met a very friendly dog who just loved attention. It was nice that even though we had to leave our dog at home, we still had dogs around. Finally we got back to the Airbnb and Jonathan and I just fell straight asleep, excited to board the ship the next day. Stay tuned for my Alaska Adventure!

The following is from my teenage daughter who is doing this as both a summer project and a bit just for fun Pre-Cruise PostTomorrow my family and I will be leaving Florida to go on Royal Caribbean's Radiance of the Seas Alaska cruise! I've never been on a Royal Caribbean cruise or an Alaska cruise before, but I have been on quite a few Disney cruises in the Bahamas, Caribbean, and even the Panama Canal. This cruise was originally planned for 2020 but with COVID, it got pushed back a year, then another year. I'm just glad that it wasn't canceled again, yet (I'm hoping I didn't just jinx it), and I'm very excited to be cruising again!A little bit about myself: my name is Caitlyn and I'm 13 years old. Now you're probably wondering why a teenager is taking the time to write a blog while cruising. There's two reasons really. One, I love writing more than almost anything else. I even go to an arts school to major in creative writing. Two, I had started researching what there was to do on the ship. Thing is, all the information I could find was from an adult's perspective. I could find advice on what club to go to once the kids were asleep, but couldn't find almost any information about activities for teenagers or specifics about the teen club Optix, other than it exists. So I said to myself: "Self, why don't you help all the other teenagers going on this kind of cruise and write the info yourself?" And so that's what I'm doing.I'll be going on this cruise with my mom, dad, and my 15 year old brother, Jonathan. In my posts, most of the pictures will come from Jonathan. Sadly we can't take our dog Coco, so we had to find people to take care of him. Luckily, we have good friends who offered to let him stay at their house so he isn't lonely. I will miss him from the moment we leave till when we get back again.The toughest part about this cruise was probably the planning. Seven days to fill with excursions and the endless possibilities of what we could do. Needless to say it took a lot of planning, but I'm happy with the way it turned out. We'll be doing a fun excursion at almost every port. There's also a little bit of an adventure after the cruise before we go home too, but more on that later.Nope, I was wrong before, the toughest part was packing! Since I live in Florida, we have to fly to Vancouver to board the ship. We can only have four carry-ons (one per person) and we're only checking two bags so we don't have any space to spare. One way to save space was using these wonderful packing cubes that make everything seem to take less space… although, it can't do anything to make these clunky hiking boots any smallerWe are nearly done packing already and somehow all of our clothes and shoes and cameras and everything fit into our suitcases. Now it's just a matter of waking up tomorrow before the sun is up and fitting everything in the car… Wish us luck!Only one more day till we fly out and I think I might explode with excitement! I'm going to try my best to post every day, but we didn't get the internet package, so I can only post at ports. If I miss a day, I'll catch up later. I just can't wait for seven days on the seas to the last frontier to see the beautiful scenery and run away from the Florida heat.Stay tuned in for my Alaska Adventure!

My wife and I, as well as our two teenagers, are looking forward to our first Alaska Cruise, and first time on Royal Caribbean. We were supposed to do this two years ago, but of course we all know how that turned out. In response to the last post, we didn't book an official post tour, but are doing one of our own creation, making our way as far north as Denali Park, while doing some activities along the way.