 Posts

20

Joined

Last visited
Recent Profile Visitors
The recent visitors block is disabled and is not being shown to other users.
smtwist's Achievements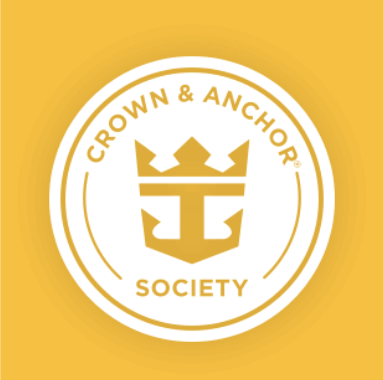 Gold (2/7)
1
Reputation
Hi, Can't remember where but I saw something that said you need to pack a overnight bag as your luggage is taken the night before disembarkment to get checked? Is this correct?

Great suggestions. I bought a USB port (non-surge protector) that I am planning to put in my carry on. First Aid will definitely be a go. I already bought dramamine in case. The magnetic hooks are smart too - going to pick some up at Target tomorrow!

As always you guys were right! Was missing the country in the information section. Whoops!

Hi! Just finished online check-in for our cruise which leaves on Friday. Everything is checked but it says our SetSail Passes are not ready to be printed. Anyone have this happen before? Any reasons why? Should I be worried?

We are on Adventure leaving from Bayonne to Canaveral, Cococay and Nassau. We are driving up the morning of since we are less than 2 hours away.

A few packing questions as we leave on Friday for our first cruise: 1. Can you bring a steamer with you? I see that there are no irons on board but was wondering if a portable electric steamer was okay? 2. What are you must pack items? I'm hoping I don't forget anything. 3. Bottles of wine - 750ml bottles only?

Thank you all! Makes much more sense to think of it like a normal restaurant reservation. 16 days away from our cruise!

Hi! MTD is still confusing for me. Will we have the same table every night with this? Already booked out times but wasn't sure if I needed to request a specific table/if it would be the same location every night.

Hi, I know at online check-in you need to use a credit card for incidentals. Can you do two different cards on the same room? For instance, I am traveling with friends who are sharing a room. Could they each use their own cards for their own chargers or will RC on take one per room?

Hi! I saw something that said if you choose MTD you must pre-pay gratuities. Is this true? If so, how does that work?

Thank you both! This is exactly what I was looking for!

Hi! Are there beaches around port? For instance, if we didn't want to book an excursion/resort day pass, would we be able to find a nice/safe beach in walking distance/close taxi ride?

Thank you everyone! Do the passes have a way to connect the lanyard to them? Or is that a simple ask of guest relations who can punch a hole in them for us?

How do you carry your SeaPass card? I rarely have pockets and am use to the Disney Magic Band at this point so am looking for suggestions. We will be getting the deluxe drink package so do we also have to carry IDs (licenses/passports) to show we are of drinking age or does the SeaPass show that?

Thank you all! It now is listed on the cruise planner but says must book onboard - I'll try calling and see if anything is available. If not, how likely is it that 4 of us will be able to get 4 loungers (the non-paying ones) together on a decent part of the beach. What happens if we want to go to the bar/lunch? Do we lose the loungers?