Posts

10

Joined

Last visited
Recent Profile Visitors
The recent visitors block is disabled and is not being shown to other users.
cwtom009's Achievements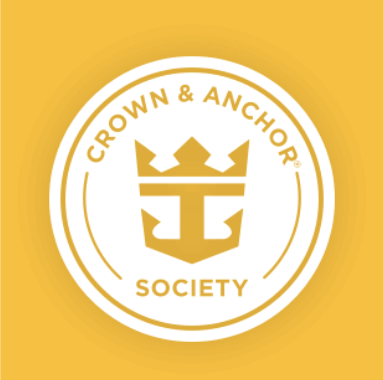 Gold (2/7)
0
Reputation
We are Canadian and our level of advisory to Jamaica is "exercise extreme high caution" which is same for parts of Mexico (not Cozumel).

We've been to Falmouth before on this same ship and itinerary and decided to stay on the ship to be safe (I have a little one). I was just wondering, if there are alternate ports close by.

I'm just wondering, due to travel advisory to Jamaica, will they divert the ships to a different port? We have a stop in Falmouth and not sure what other port could handle an Oasis class ship if they did divert?

We are on Harmony. I tried to google and haven't been able to find anything. Last time we stayed in a hump balcony but it was a 3-person room. Same ship. We have also sailed Allure and got a full sofa and not the dinky seat.

I just saw a post on Facebook about rooms that have a single chair and not a sofa. This is very concerning to me! This was across several Oasis class ships, in balcony ocean view staterooms. For instance 6262 on Allure and 10166 on Harmony. This has me quite worried as I've never experienced his before! I've always had a full sofa. Some people commented because it's a connecting room which I don't believe because I've had connecting rooms with full sofas. Any clarity would be great. We have rooms 10574, 10576, 10578, 10580. Any ideas?

What is the kids price for speciality dining? Ages 6-12 years old? I am trying to book the 3-night package at $89 per adult and it's charging me that price for kids.

The photo package is a great deal!

We have 8 people (adults and kids) going on a cruise in March and was wondering if it would be better to get an Air BNB property for all of us or hotel rooms? I normally stay at the Westin ft lauderdale Beach but it may be too expensive for the other people coming. Suggestions?

Thanks - we have been on Harmony and Allure and had the balcony opened. But my question is the connecting rooms. Had a connecting on Allure but not Harmony and since the stateroom layouts are different in the two ships, was wondering how the connecting doors vary as well.

Hi I was wondering if the connecting rooms on Harmony affect any of the furniture size such as the sofa etc. Does anyone have pictures of the connecting door? Are we better off getting rooms next to each other but open up the balconies?