In:
If your Royal Caribbean cruise visits the U.S. Virgin Islands, you will need to be fully vaccinated in order to go on the sailing.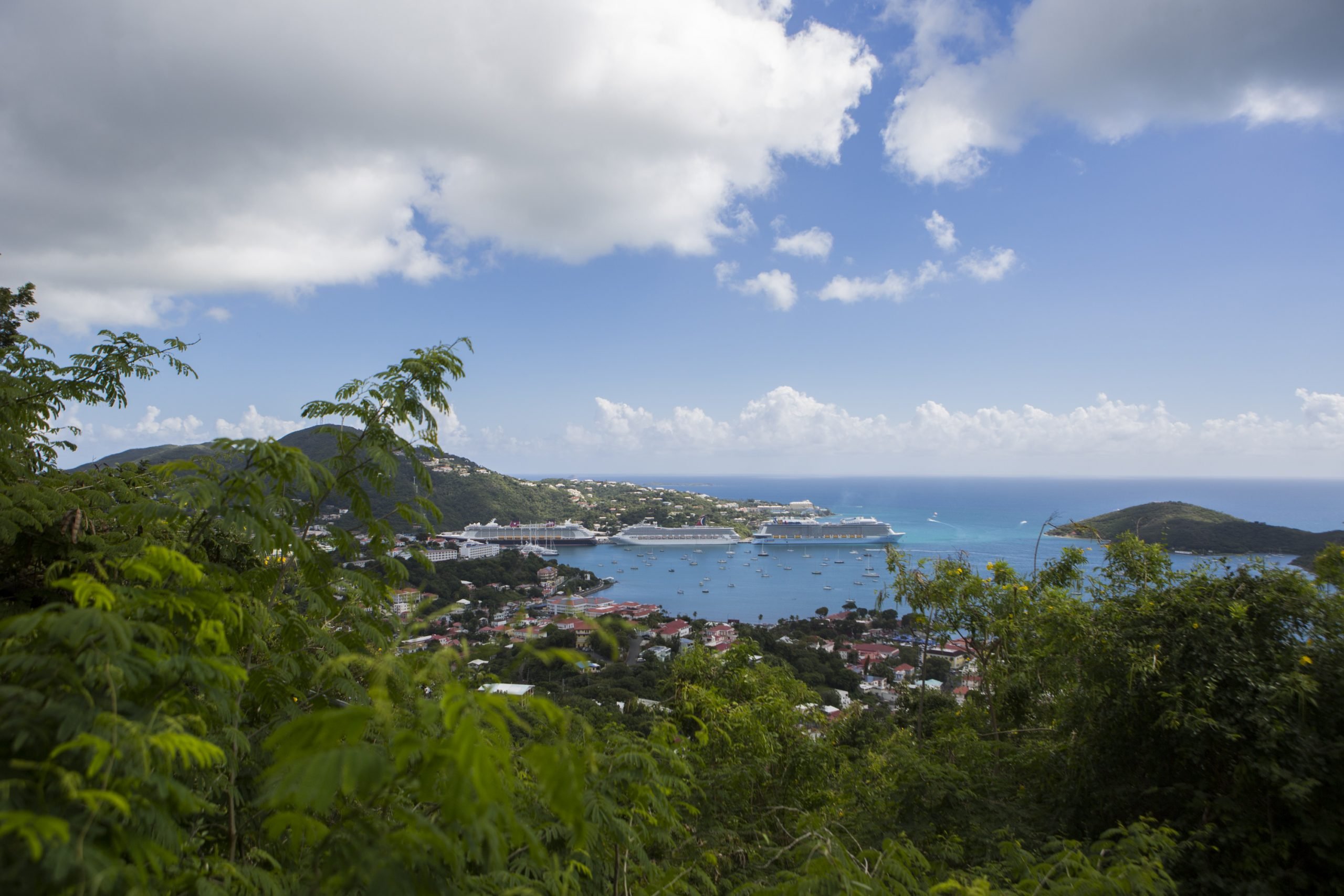 The government of the U.S. Virgin Islands has informed Royal Caribbean of a new policy that requires all cruise passengers ages 12 and older to be fully vaccinated in order for the ship to be allowed entry into the port.
This latest requirement applies to all cruise ships scheduled to enter U.S. Virgin Island ports. 
In a statement by the cruise line, Royal Caribbean will require all guests ages 12 and older to provide proof of vaccination in order to sail on itineraries visiting the U.S. Virgin Islands.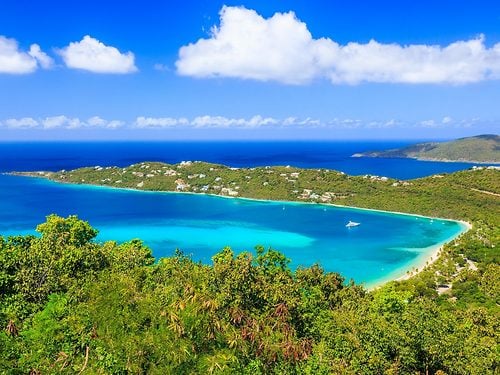 Guests unable to show proof of vaccination will not be allowed to sail.
Guests under the age of 12, who are currently not eligible for the vaccine, will be able to sail with a negative test result at boarding and must follow certain protocols.
A Royal Caribbean spokesperson commented on the new Virgin Islands policy, "Royal Caribbean's top priority is maintaining everyone's well-being while complying with federal, state
and local laws as we always have. We will continue to evaluate and update its health and safety measures as circumstances evolve."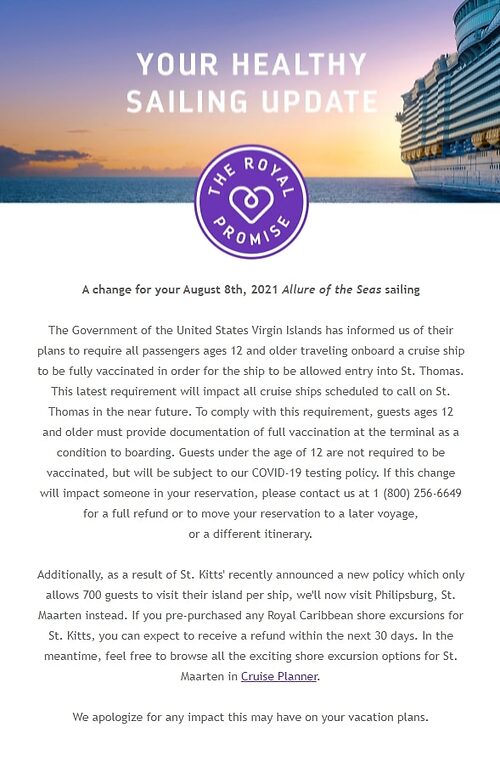 The Allure of the Seas sailing on August 8th has a scheduled stop in St. Thomas, which will be required to adhere to this new policy.
Guests sailing on Allure of the Seas who may be impacted by the change, are asked to contact the cruise line for a full refund or to move their reservation to a later voyage,or a different itinerary.
In addition, St. Kitts recently announced a new policy which only allows 700 guests to visit their island per ship. The Allure of the Seas sailing on August 8th will now visit Philipsburg, St. Maarten instead.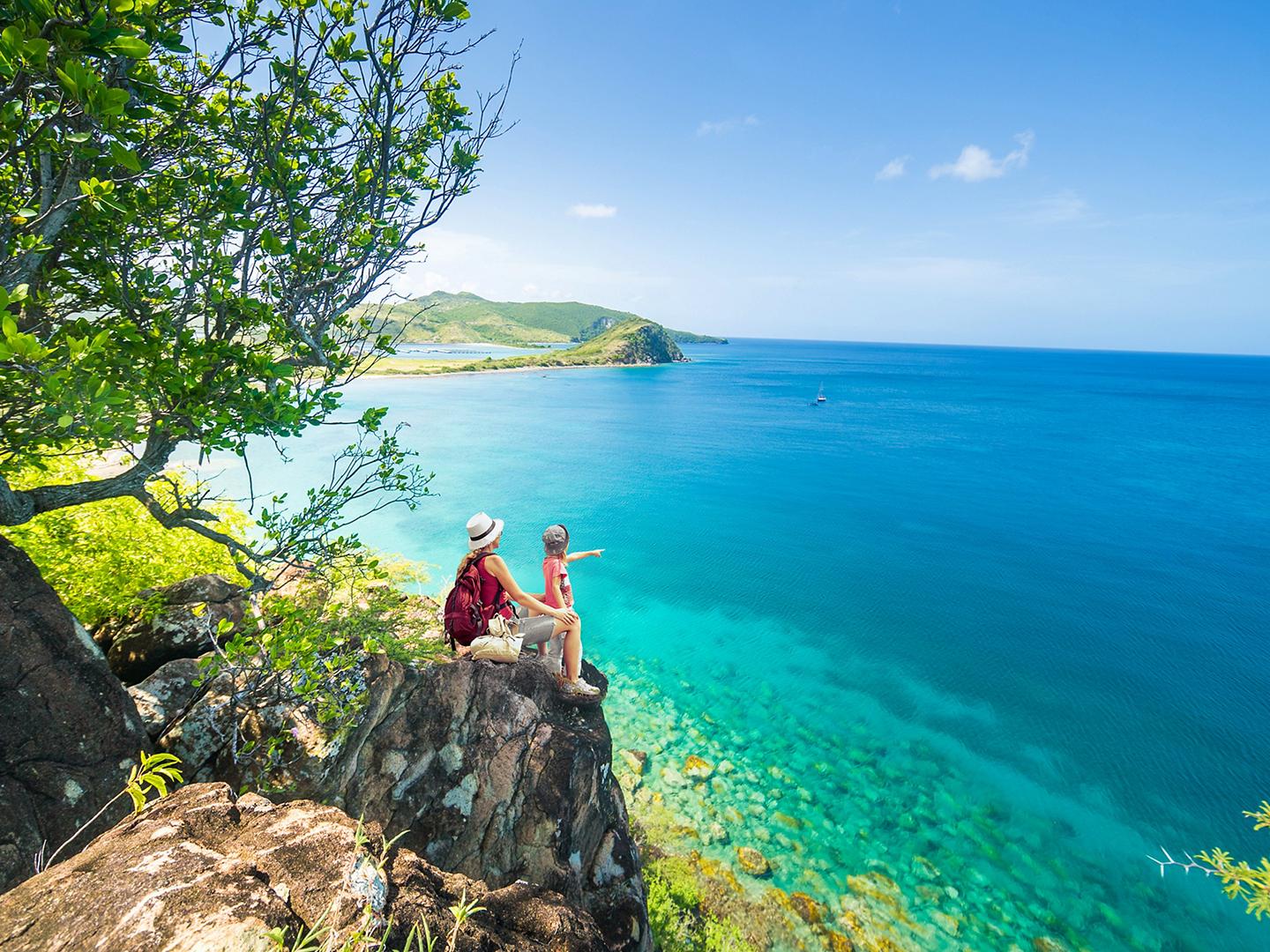 It is not clear why the U.S. Virgin Islands made this policy change, but the delta variant causing a surge in new cases is a likely candidate.
Florida, where many cruise ships are sailing from, broke a record for coronavirus hospitalizations on Sunday, which was a day after Florida recorded the most Covid-19 cases in a single since the pandemic began in early 2020. Less than half of Floridians are fully vaccinated